Make way for walking and cycling: PATH partnership and report launches, supported by FIA Foundation
The Partnership for Active Travel and Health (PATH) has launched as a new global coalition calling on governments and cities to make a real commitment to walking and cycling, with the support of the FIA Foundation.
PATH partners seek to unlock walking and cycling's potential to accelerate the achievement of climate goals and other benefits, through greater prioritisation and investment including through national transport, health and environment strategies and other policy instruments. It is comprised of leading organisations in the sustainable mobility community and is coordinated by a core group consisting of the FIA Foundation, which conceived the coalition and provides funding for its coordination work, alongside Walk21, the European Cyclists' Federation (ECF) and the UN Environment Program (UNEP).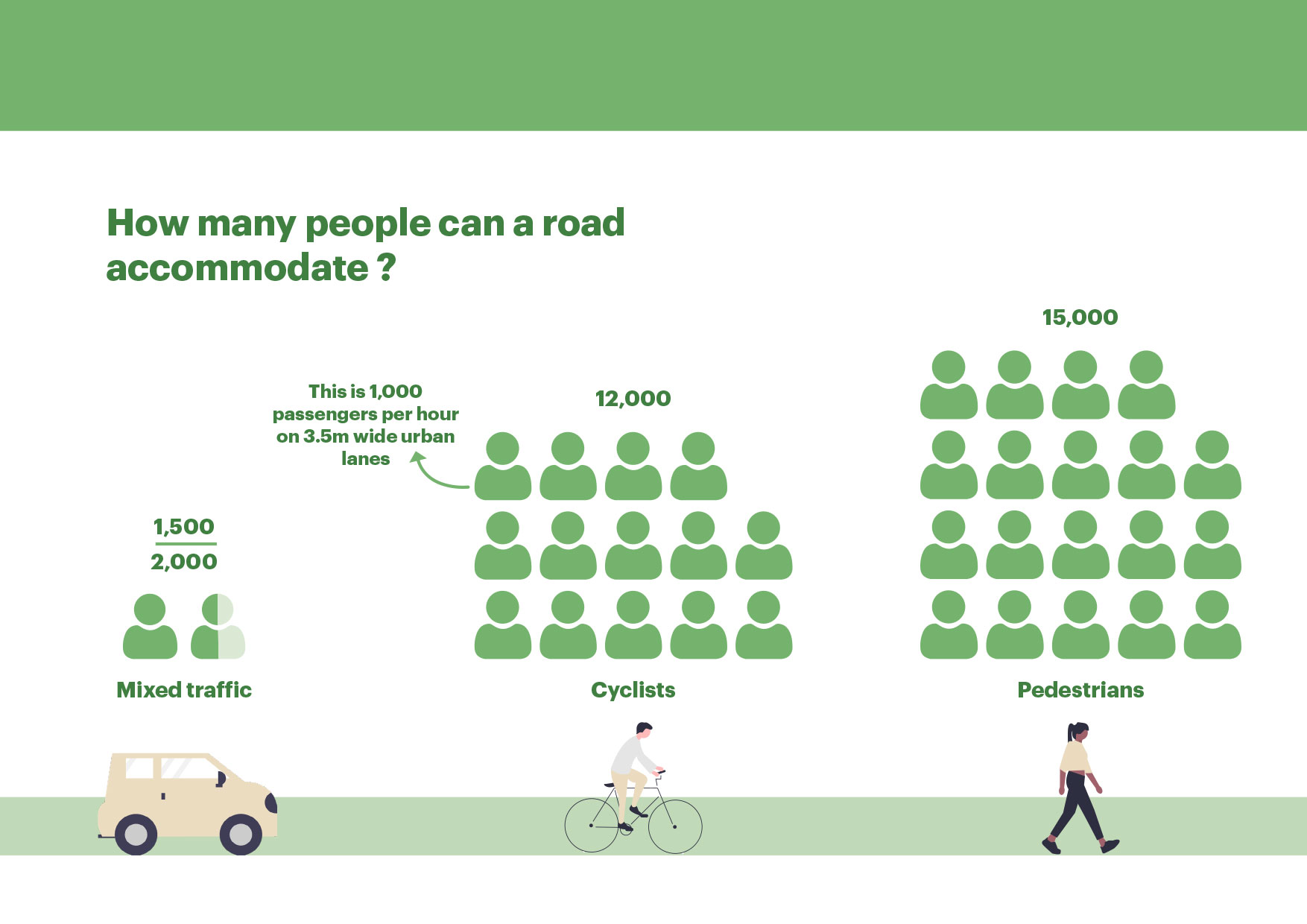 'Make Way for Walking and Cycling' is the headline report to launch the partnership, highlighting multiple benefits of walking and cycling and enormous further potential for the climate, air quality, health and well-being. The report sets out the current global situation, where road vehicles account for nearly three-quarters of transport CO2 emissions and these numbers are increasing; 50 billion tonnes of CO2 will be emitted by urban transport in the next 30 years.
In particular, the report identifies the role of walking and cycling on urban trips which are expected to more than double between 2020 and 2050. Walking and cycling, currently make up just a third of these urban journeys, 60% of which are shorter than 5km and a quarter are less than 1km. The report identifies that, factoring in the additional distances covered by electric cycling, the potential for active travel exceeds 75% of all urban trips worldwide.
To achieve this potential, the report recommends that governments prioritise and invest in walking and cycling, through integrated and coherent strategies, which require actions for infrastructure, campaigns, land use planning, integration with public transport and capacity building.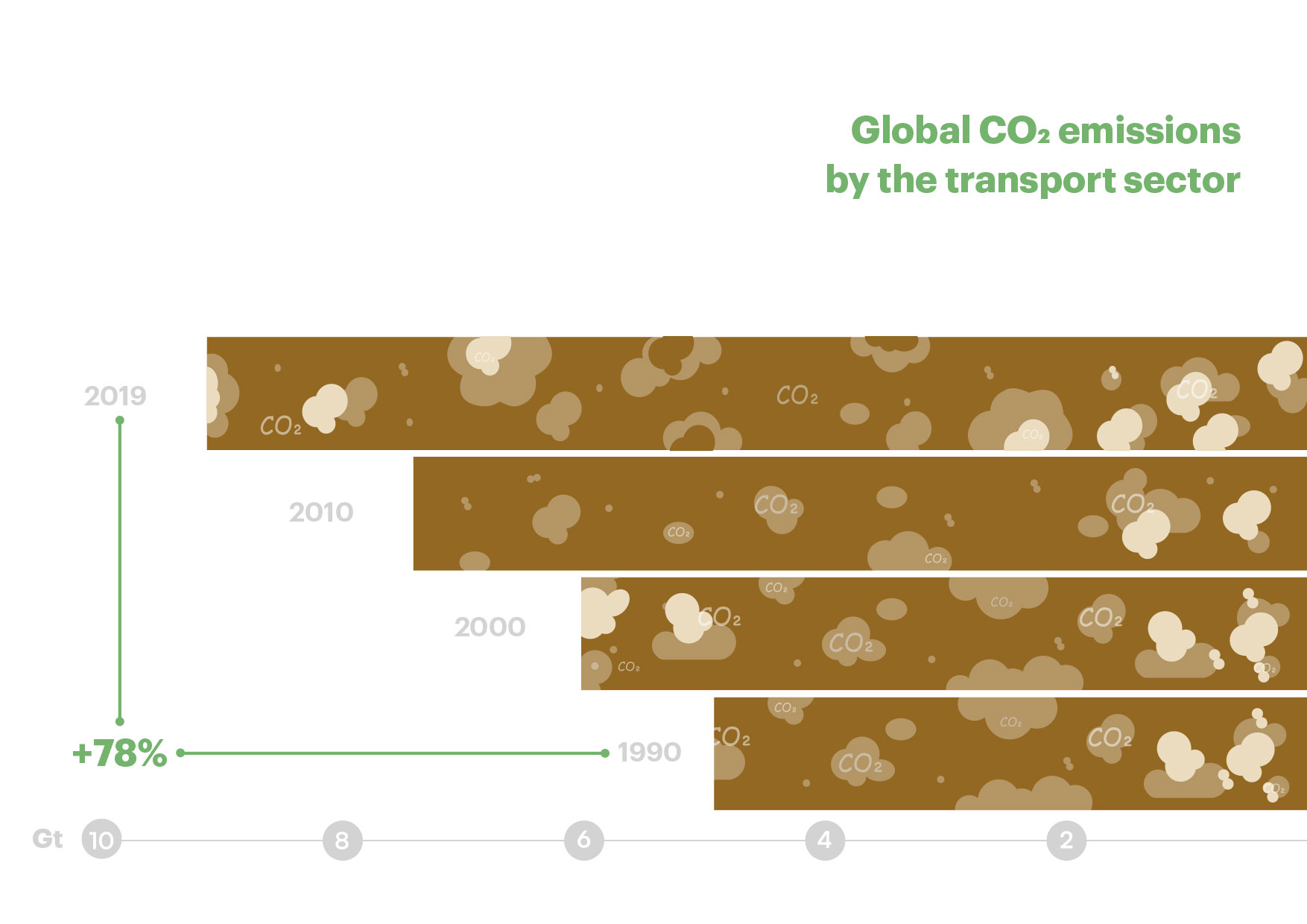 PATH members believe that a truly sustainable mobility paradigm must include a much larger share of investment in walking and cycling. The potential for replacing motorised vehicle trips with walking and cycling is huge and within reach, if policies prioritise the shift to active mobility.
Sheila Watson, Deputy Director of the FIA Foundation said: "The FIA Foundation is proud to support the creation and work of PATH, which aims to catalyse further investments and concrete actions to enable and improve walking and cycling and deliver on global commitments made within the Paris Agreement. This includes the launch of this exciting new report, which will serve as a valuable resource for advocates, policy and decision makers to inform these commitments."
"Enabling a bigger share of urban trips to be walked and cycled is a quick, affordable and reliable way to significantly reduce transport emissions, traffic congestion and road casualties, and will also deliver improved public health, stronger economies and fairer societies," said Jim Walker, Founder of Walk21.
"As highlighted in the report, 60% of urban trips across the globe are shorter than five kilometres, with more than half of them currently travelled by motorised vehicle," said Jill Warren, CEO of ECF. "Walking and cycling could replace a significant proportion of these short trips. Electric bicycles expand this potential even further."
Carly Gilbert-Patrick, Team Leader for Active Mobility, Digitalisation & Mode Integration, UN Environment Programme added: "Prioritising active mobility has historically been overlooked. That is why UNEP is proud to be a part of PATH. By taking multi-stakeholder action to invest more in walking and cycling we can contribute to achieving climate goals for people and planet."