FIA Foundation celebrates 20 years with forum to design streets for life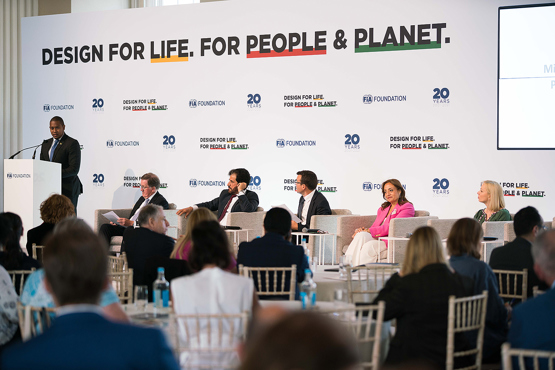 The FIA Foundation hosted its 'Design for Life: for people & planet' Forum in London, with policymakers, partners and supporters, as part of a celebration of its twentieth anniversary.
The event, led by FIA Foundation Chair Lord Robertson of Port Ellen, brought together international policymakers to review progress in meeting UN global targets for reducing road deaths and serious injuries ahead of the first-ever UN High Level Meeting on road safety on June 30 in New York. The Forum's panellists and attendees discussed how to design streets for life, addressing road danger and the interlinked issues of improving air quality and decarbonising road transportation in a series of themed panels.
As an expression of anti-fascist solidarity with the people of Ukraine, the Forum heard a powerful and moving opening speech from Oksana Romanukha, Director of Ukraine Impact NGO and a long-time partner of the FIA Foundation.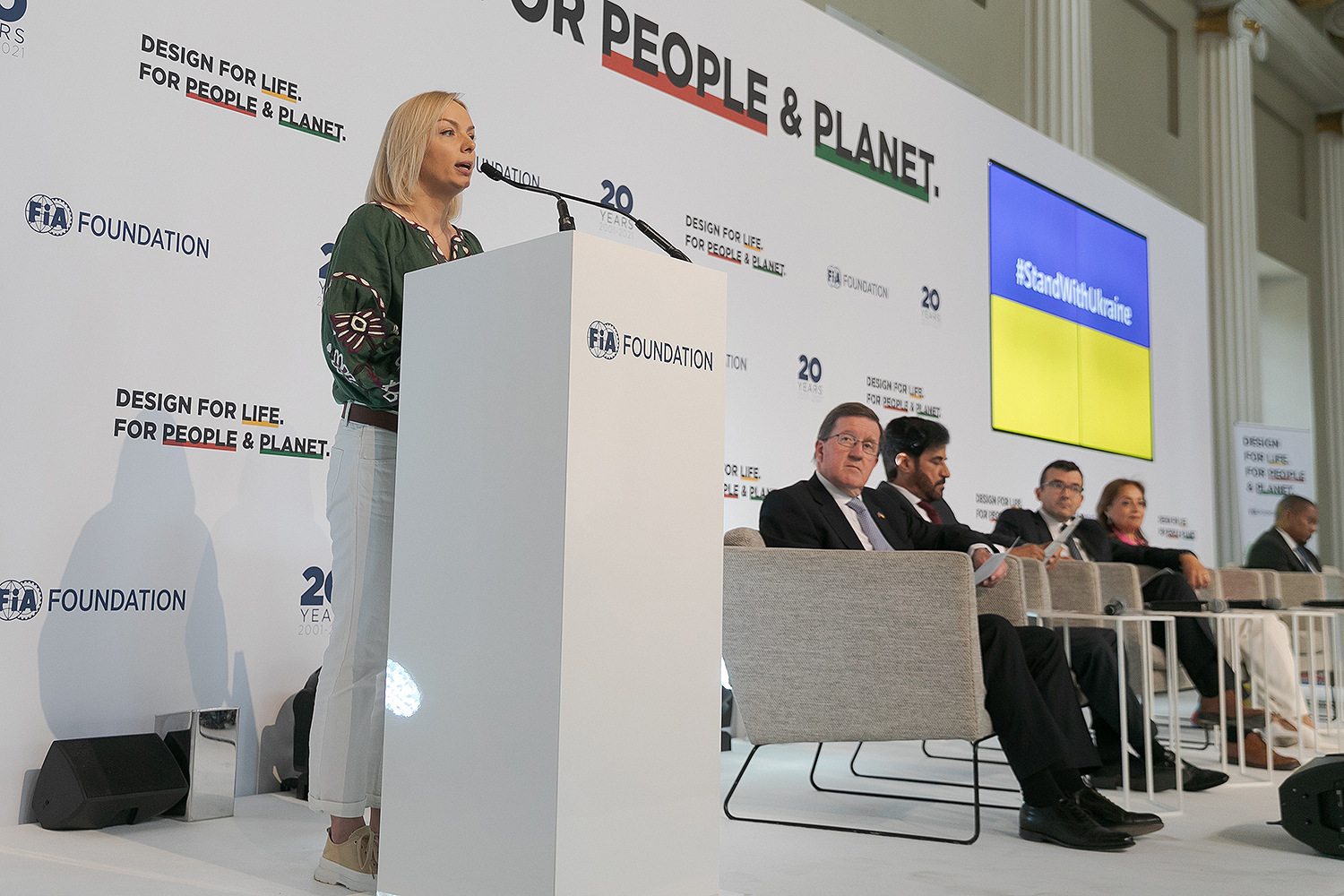 During the event, Executive Director Saul Billingsley announced a series of new funding commitments to help deliver the Foundation's agenda:
€1 million in 2022 to support the UN Road Safety Fund, as part of the Fund's replenishment campaign;
€1 million to launch a new Safe Schools Africa initiative to design and deliver road infrastructure safety improvements, in partnership with NGO Amend and the World Bank's Global Road Safety Facility;
€1 million to support motorcycle helmet initiatives in Jamaica and Rwanda, tackling the rapid increase in casualties amongst young riders in both countries;
€2 million to expand the Real Urban Emissions (TRUE) initiative, in partnership with the International Council on Clean Transportation (ICCT), to tackle urban air pollution from vehicles, announced with Deputy Director Sheila Watson and Peter Mock, Europe Managing Director of ICCT.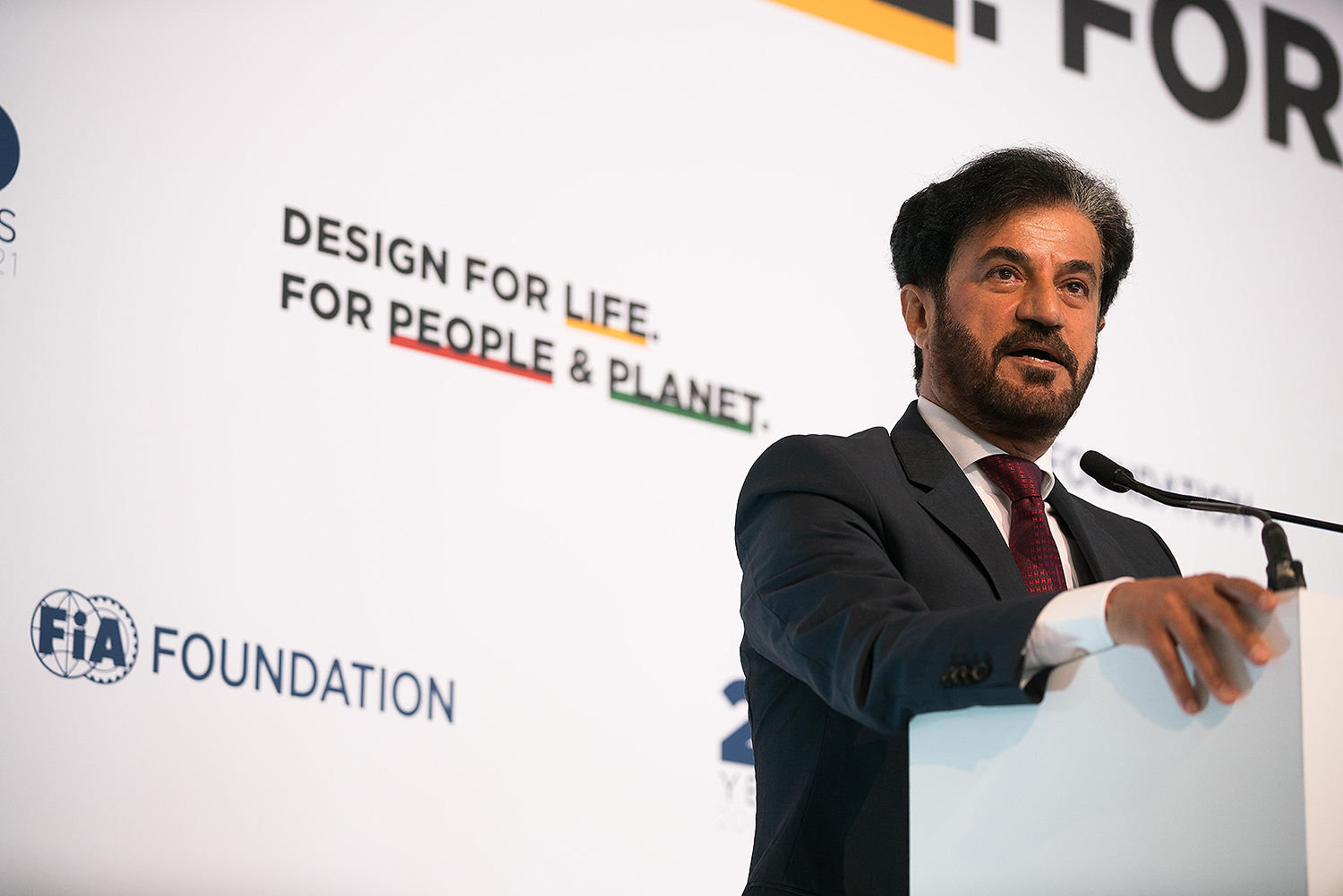 Panellists included: H.E. Dr Amani Abou-Zeid, African Union Commissioner for Infrastructure and Energy; Will Norman, London's Walking and Cycling Commissioner; Floyd Green MP, Minister without Portfolio in the Office of the Prime Minister, Jamaica; Mohammed Ben Sulayem, President of the FIA; Jean Todt, UN Special Envoy for Road; Etienne Krug, Director, Social Determinants of Health, WHO; Jennifer Homendy, Chair, US National Transportation Safety Board; Nneka Henry, Head, UN Road Safety Fund; Said Dahdah, Head, World Bank Global Road Safety Facility; Oliva Nalwadda, YOURS Youth for Road Safety; Jane Burston, Director, Clean Air Fund; and Rob de Jong, Head, Mobility Unit, UN Environment Programme.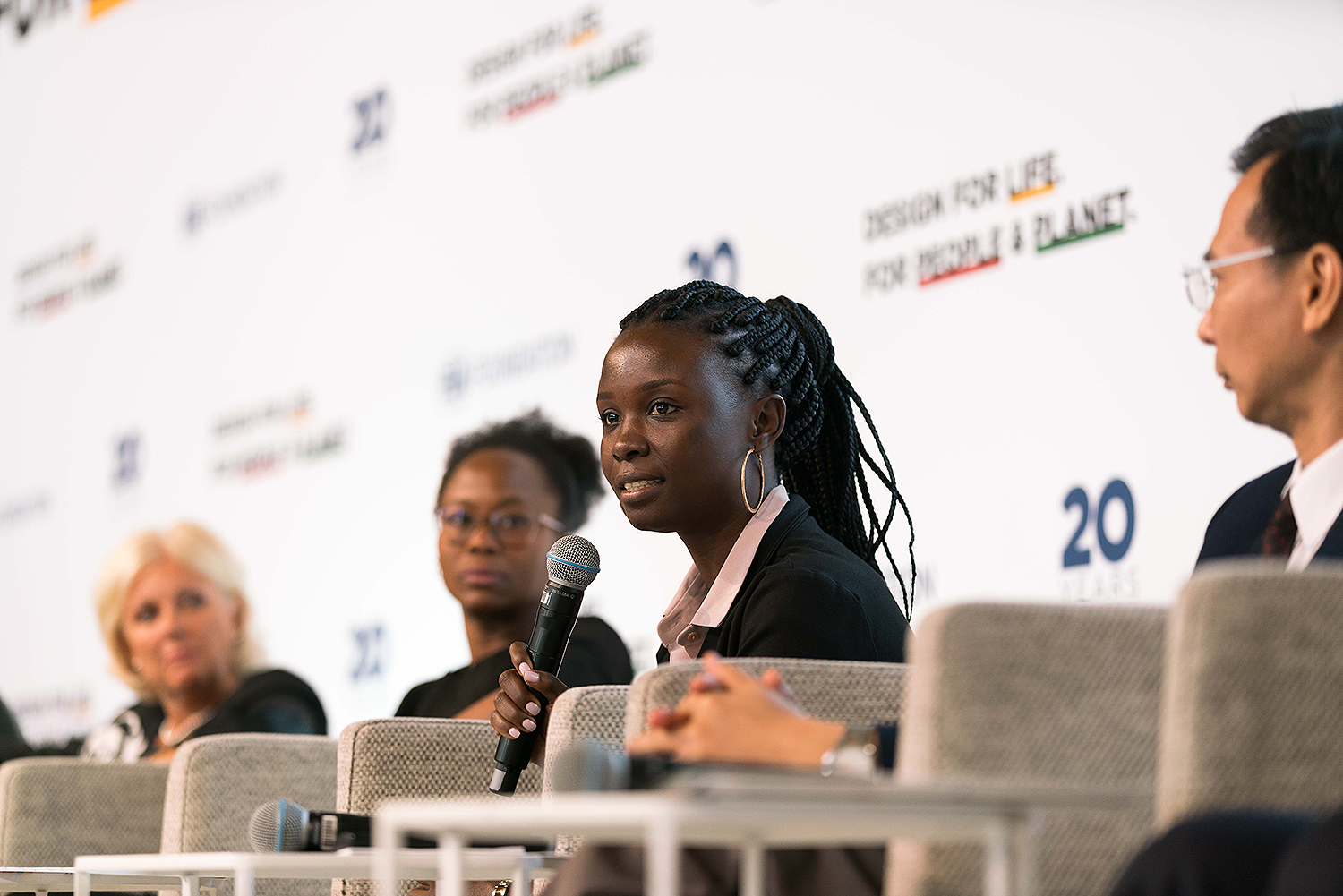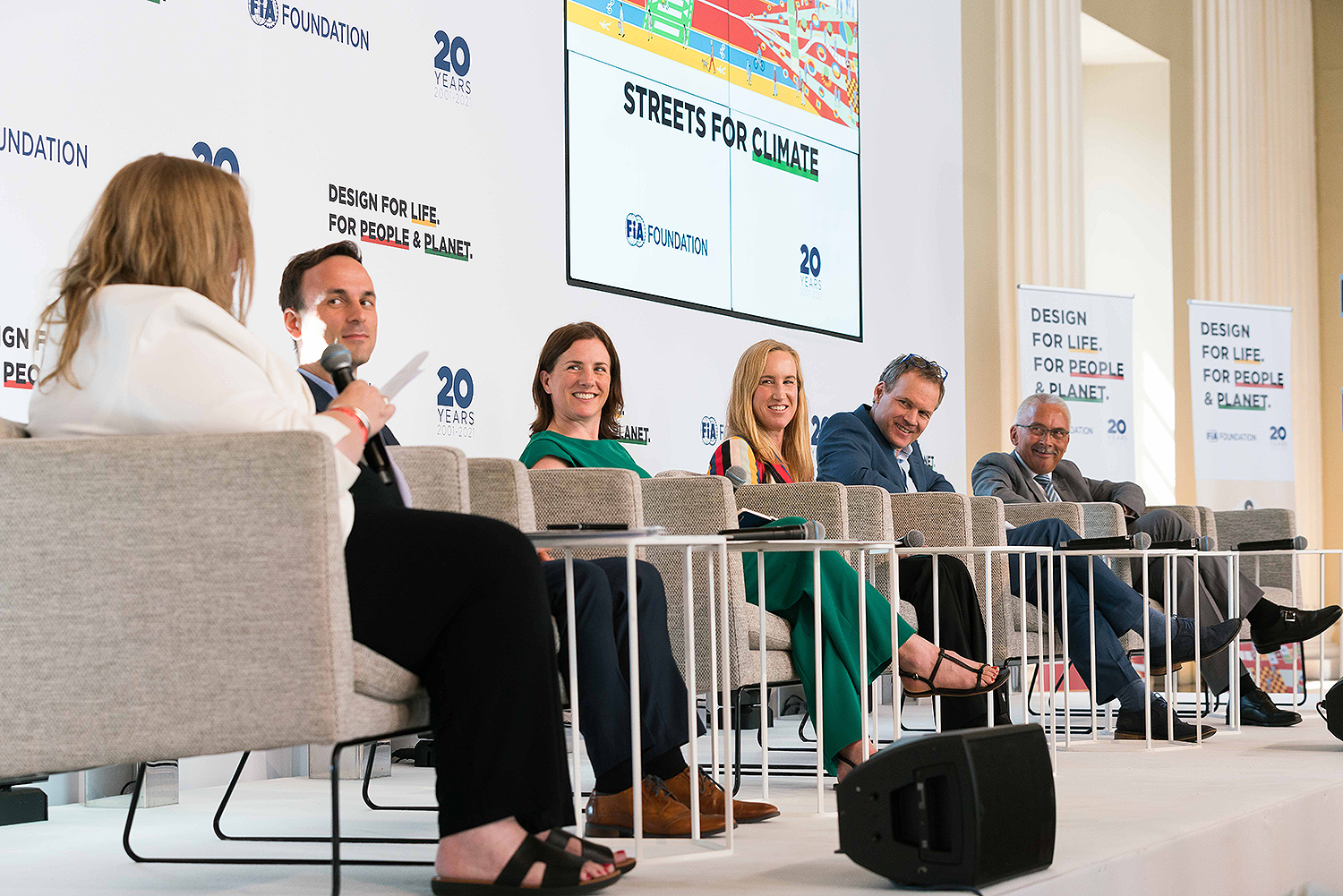 Lord Robertson of Port Ellen, Chair of the FIA Foundation, said: "It has been remarkable to meet so many people who have been engaged with the Foundation over the past 20 years and have made it the success it is. They are the ones making the case to governments and city leaders that we must design for life: protecting life and making life better as well."
The Forum was followed by a dinner celebrating the Foundation's history, with guest of honour and road safety advocate HRH Prince Michael of Kent. The Foundation was pleased to honour the Chairs of the Foundation, inaugural and Honorary Chairman Rosario Alessi, Tim Keown, and current Chair Lord Robertson of Port Ellen in an award ceremony with FIA President Mohammed Ben Sulayem. David Ward was also recognised for his contribution as inaugural Director General of the FIA Foundation, and his continued road safety work with Global NCAP and the Towards Zero Foundation.
Finally, in memory of legendary filmmaker Richard Stanley, whose work brought the reality of road traffic injury into the global agenda, the FIA Foundation is proud to announce a new Memorial Award with the World Health Organisation. The award will continue Richard's legacy by training journalists to make the compelling humanitarian case for road safety around the world.