FIA Foundation announced as partner of new ZEV Rapid Response Facility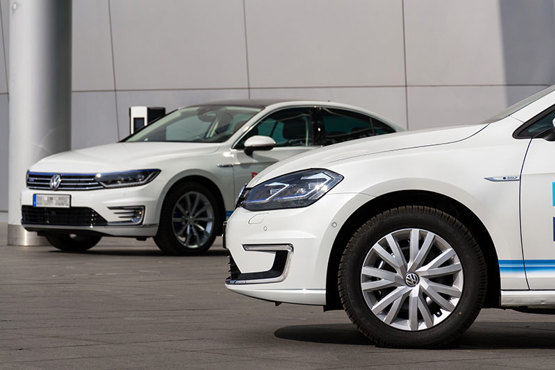 The FIA Foundation has been announced as a 'Spoke' partner of the UK COP26 Presidency's new Zero-Emissions Vehicle Rapid Response Facility (ZEV-RRF) during Solutions Day at COP27 in Sharm El-Sheikh.
The ZEV-RRF is a support facility to help facilitate a global transition to ZEVs for Emerging Markets and Developing Economies (EMDEs) that have indicated a desire to increase the pace of their transition to ZEVs. The ZEV-RRF aims to deliver a flexible and timely response to the strategically important short-term technical assistance needs of EMDE governments, helping unlock larger-scale projects and funding for their ZEV transitions.
The ZEV-RRF operates as a 'Hub' secretariat under the International Council on Clean Transportation (ICCT) which is supported by a wider virtual team) and a series of partner 'Spokes' who bring financial and/or technical resources to respond to opportunities. The Hub coordinates the response (prioritizing opportunities, developing scope documents, identifying lead partners, and monitoring outcomes) while Spokes are responsible for undertaking detailed design/delivery work for the country (which, depending on need and resources, could include in-country activities).
At COP26 in Glasgow, the UK COP Presidency and partners launched a "Zero Emission Vehicles Declaration" to accelerate the transition to all new cars and vans being zero emission by 2035 at the latest in leading markets, and 2040 globally, in line with the Paris Agreement climate goals. The Declaration now has over 210 signatories (up from 130 at COP26) – from national and sub-national governments to manufacturers, businesses and fleet owners. 2022 is set to be a record year for ZEV sales, with electric vehicles comprising 13.2% of all new vehicles sold in the first half of 2022. This will speed up the move away from fossil fuels, with the expected adoption of electric vehicles and fuel cell vehicles avoiding almost 1.7 million barrels of oil use per day in 2022, about 3.8% of total demand.
Alok Sharma, COP26 President, said: "The ZEV declaration signed at COP26 was a major milestone bringing together leading actors to accelerate the transition to 100% new car sales being zero-emission by 2040, and 2035 in leading markets. There are still huge opportunities in emerging markets and developing economies which is why I'm pleased to formally launch the Accelerating To Zero Coalition today. This coalition provides the platform for countries to go further and faster and to ensure that no country is left behind."
Together with partner countries and organisations, the UK COP26 Presidency launch a new support package for EMDE countries alongside the ZEV-RRF as part of international efforts to ensure a truly global transition to ZEVs.
Sheila Watson, FIA Foundation Deputy Director, said: "The FIA Foundation is proud to be a 'Spoke' partner of the ZEV Rapid Response Facility. The global transition to zero-emission road vehicles is essential to achieve our global climate goals, but it is also vital that no country is left behind. We will bring many years of experience working with EMDEs through the Global Fuel Economy Initiative to the Facility to ensure every country gets the support it requires to make the mobility transformation needed to protect our planet"
Drew Kodjak, Executive Director, ICCT said: "ICCT research has repeatedly shown that to achieve the Paris Climate Accord goal of staying well below 2°C, the largest and leading vehicle markets need to hit 100% electrification of passenger car sales by 2035. The launch of the Accelerating to Zero Coalition creates a forum where the most ambitious governments, automakers, fleet owners, and other stakeholders can give and receive support for their efforts to achieve 100% ZEV car and van fleets. We are happy to support the Coalition and build on the momentum created since COP26 through the ZEV Declaration."
Click here to read "UK and partners launch new measures at COP27 Solutions Day to drive progress on transition to Zero Emission Vehicles"