Warsaw LEZ announcement supported by TRUE real-world emissions data models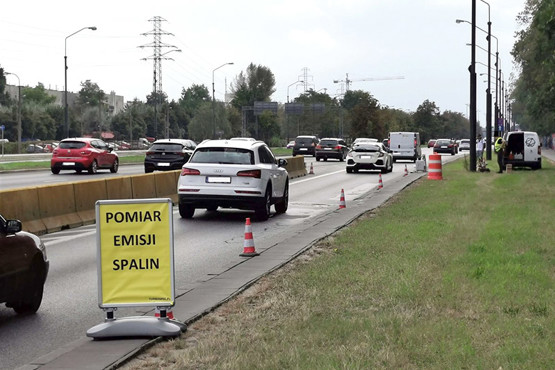 A low-emission zone (LEZ) in Warsaw, Poland could help reduce NOx emissions by 30% and PM emissions by 57% by 2025, says TRUE modelling following the city's newly announced plans to tackle poor air quality.
The Mayor of Warsaw, Rafał Trzaskowski, has announced that the city intends to introduce a LEZ to restrict access for some of the vehicles with the highest tailpipe emissions. One of the most polluted cities in Europe, Warsaw suffers from high levels of nitrogen oxides (NOx) and particulate matter (PM) tailpipe emissions. A previous TRUE remote sensing study in the city with the support of the Clean Air Fund revealed that actions which target the oldest and highest-emitting vehicle groups can have a disproportionate positive impact on reducing air pollutant emissions while affecting only a small portion of the Warsaw fleet.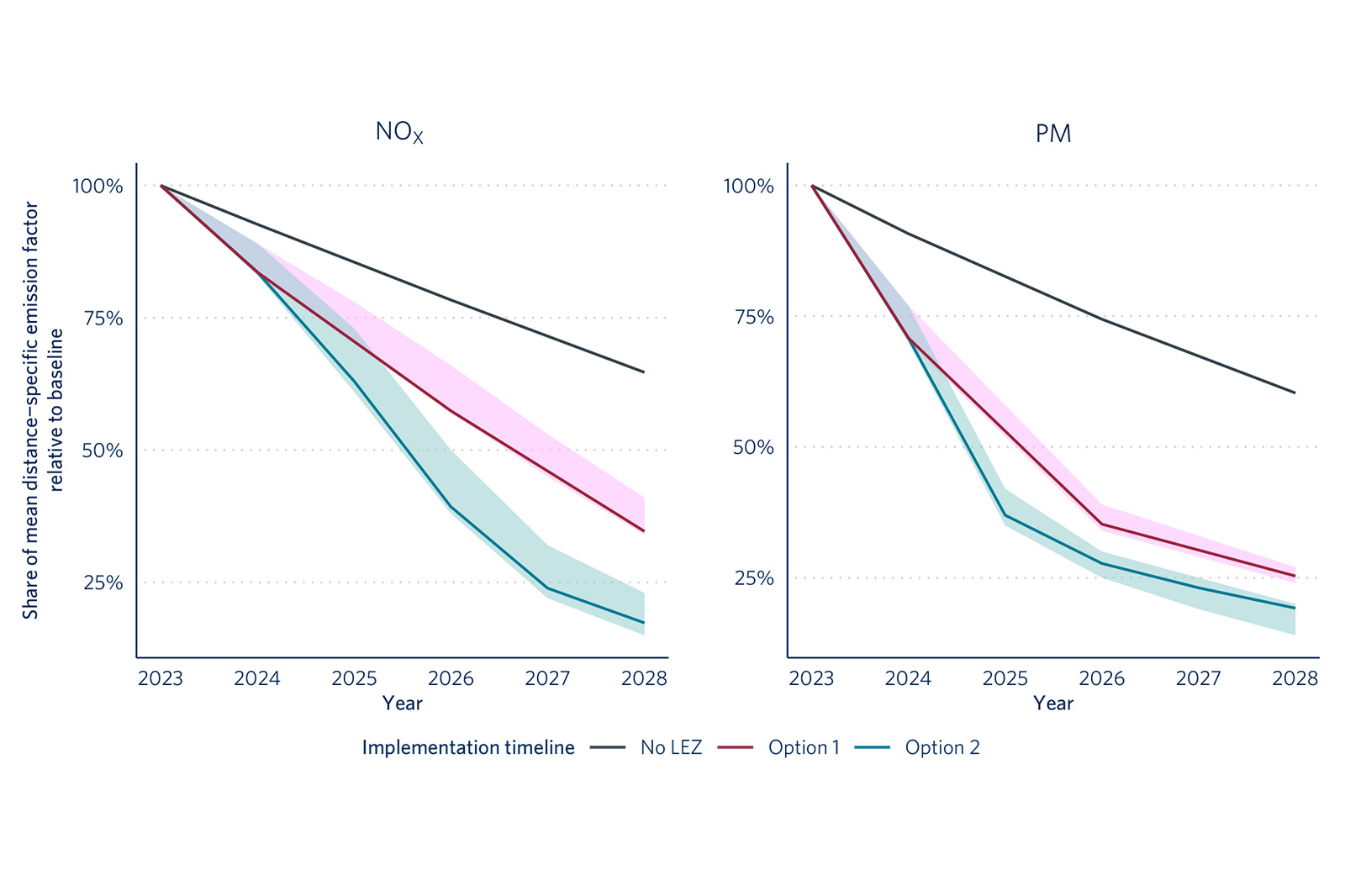 The analysis - outlined in the new TRUE Initiative technical note - endorses the city's plans and models how two different LEZ designs could impact both air pollutant emissions and vehicle drivers in Warsaw, using data from TRUE's previous real-world emissions testing analysis. Both LEZ models would ban diesel vehicles certified to below Euro 4 and gasoline vehicles certified to below Euro 2, by 2024. As most of the oldest vehicles in the 2020 Warsaw fleet are expected to be off the streets by 2024, the first phase of restrictions would affect vehicles that account for just 3% of the passenger car traffic but account for 11% of the total NOx emissions and 23% of the total PM emissions from the passenger car fleet. Expanding restrictions to limit diesel vehicles certified to Euro 4 and gasoline vehicles certified to Euro 2 by 2025, analysis shows, could help Warsaw reduce NOx emissions by 30% and PM emissions by 57% or, in a slower transition to phase two, starting in 2026, the city could expect reductions of up to 28% of NOx and 55% of PM emissions.
Mayor of Warsaw, Rafał Trzaskowski, said: "87 percent of Warsaw's residents want local authorities to take action to reduce air pollution, and 76 percent favour implementing a Low Emission Zone. Creating Low Emission Zones in cities with over 100,000 inhabitants is one of the milestones of the National Reconstruction Plan. Warsaw takes its obligations to residents and the law seriously, which is why we want to implement a Low Emission Zone in the Capital in mid-2024. However, before any action is taken, the citizens of Warsaw are invited to discuss the project. We want to know their opinion on the specific solutions we are proposing."
Jane Burston, Executive Director of the Clean Air Fund, said: "This new data analysis underlines how Warsaw's Low Emission Zone could be a game-changer in the fight for clean air in the city, reducing emissions that risk the public's health and the health of the planet."
Sheila Watson, Deputy Director of the FIA Foundation, added: "Real-world emissions data supports the already powerful case for low emissions zone policies, and it is to the great credit of the city of Warsaw that it has swiftly begun to explore policy responses. There is a global urban air quality crisis. To address it cities and governments must follow Warsaw's lead, and exclude the most polluting vehicles whilst also supporting walking, cycling and shared mobility."
TRUE will continue to support Warsaw's LEZ policy development and will release a more comprehensive analysis which will include both greenhouse gas and air pollutant emissions, expected in late spring.
Click here to read the 'Warsaw low-emission zone: The potential emissions benefits and impact on drivers' paper.