Urgent action needed to protect children on South African roads, says road safety leaders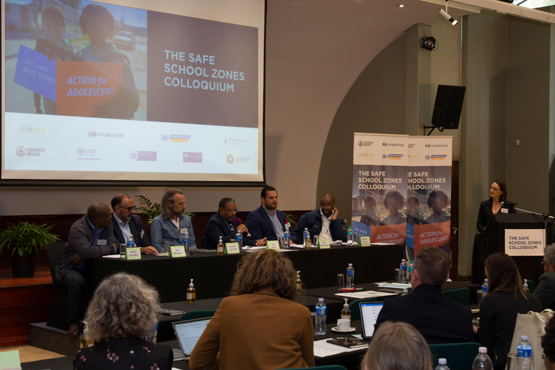 The impact and lessons of the South African Walking Safely To School (WATCH) project, implemented by ChildSafe South Africa and supported by the FIA Foundation, were presented at a special event bringing together regional road safety leaders and decision-makers.
The 'Safe School Zones Colloquium', hosted in Cape Town during the seventh United Nations Global Road Safety Week, celebrated the achievements of the WATCH project which has been working to protect children on school journeys around six schools on the same road in Khayelitsha, Cape Town. The schools have been part of the project to protect and educate more than 6,300 children, working with more than 180 teachers and 500 parents. Significant changes have been made to the road including adding pedestrian crossings, speedbumps, and intersections as well as a range of road markings and signs. The changes are designed to protect children, and force drivers to slow down and be more aware of the risks when driving around the schools.
Child Safe was joined by a panel including FIA Foundation Executive Director Saul Billingsley to share results around the implementation of a Safe System approach to address vulnerable road user safety. Global Child Health Ambassador Zoleka Mandela also made a special visit to see the project and meet the students prior to the event.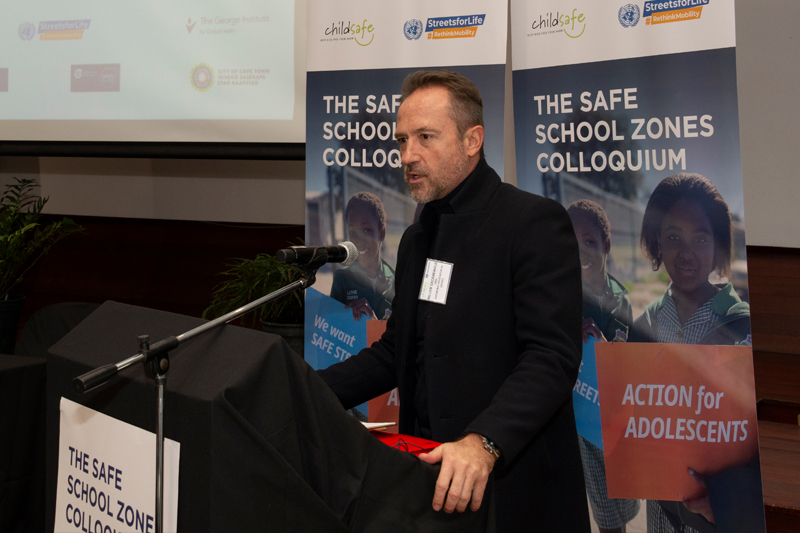 Panellists at the event in Kirstenbosch National Botanical Garden included the Minister of Mobility for the Western Cape Government, as well as representatives from Red Cross Children's Hospital, the City of Cape Town, and the Western Cape Government. The panel consisting of representatives from the ministries, local authorities, Red Cross Children's Hospital, FIA Foundation and Child Safe discussed the cross-cutting nature of road safety issues and the importance of addressing them at the local, national and international levels. The CEO of the Automobile Association of South Africa, Willem Groenewald, also spoke at the event and pledged support for further action to expand the scope of the Child Safe interventions.
Ricardo Mackenzie, Minister of Mobility for the Western Cape Government, said "The safety of our children is a critical priority for the Western Cape Government. Children need to be able to get to school safely with reliable, affordable and sustainable mobility options. Our Western Cape Mobility Department's vision is simple: no one should be killed on our roads ever. There is still much work to be done to achieve this vision. It requires the collective efforts of all stakeholders - government, road safety activists, community leaders, and citizens - to continue working together towards safer roads for our children and future generations. I commend all the partners involved in the WATCH project, which is an excellent example of what can be achieved through collaboration and innovation."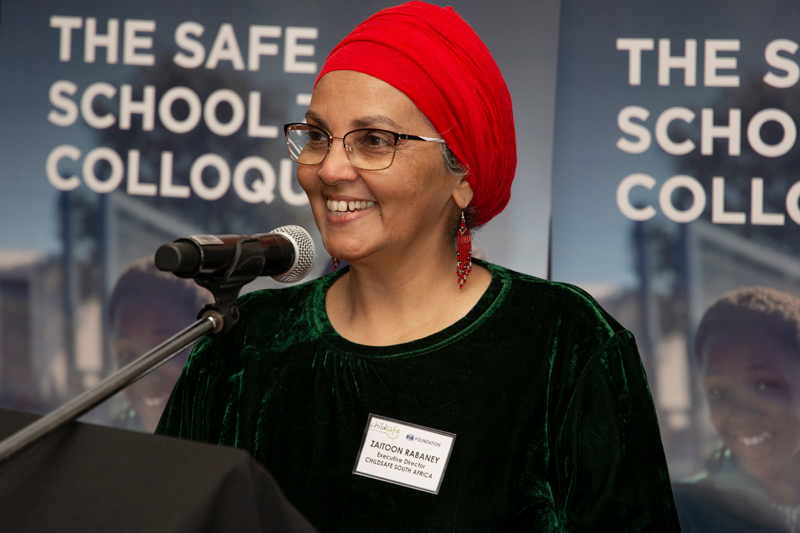 Zaitoon Rabaney, Executive Director of Child Safe said: "Our work on schools around Khayelitsha shows that our children can and should expect to be safe on the journeys to school. We desperately need inter-agency collaboration and target policies to roll out the interventions to slow speed that we know work."
Saul Billingsley, FIA Foundation Executive Director, said: "The WATCH project has shown how significant road infrastructure and speed management interventions can be to protect young people on the journey to school. This event has brought together policymakers, health care professionals, educators and more to highlight the urgent need for change on the roads of South Africa and across the world."
South Africa has more than 12,500 road deaths annually, more than 35 a day, 41% of whom are pedestrians. Sub-Saharan Africa has the highest road traffic rates in the world, with 16% of road deaths despite having just 2% of the world's vehicles