Transport enabling sustainable economies: FIA Foundation joins ITF Summit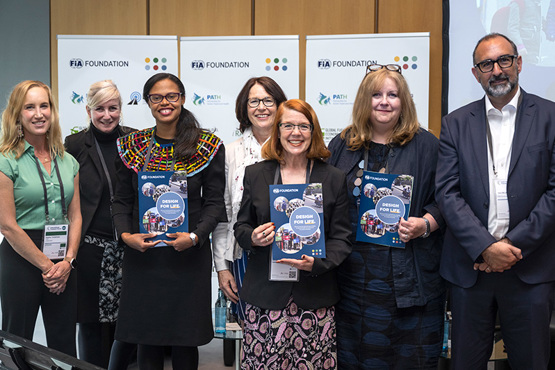 The FIA Foundation played a key role during the 2023 International Transport Forum Summit (ITF) launching three reports with partners and hosting a sustainable mobility panel side event. The work covered a range of issues from global decarbonisation, gender imbalance and active mobility investment, connecting to the Summit's theme 'Transport enabling sustainable economies.'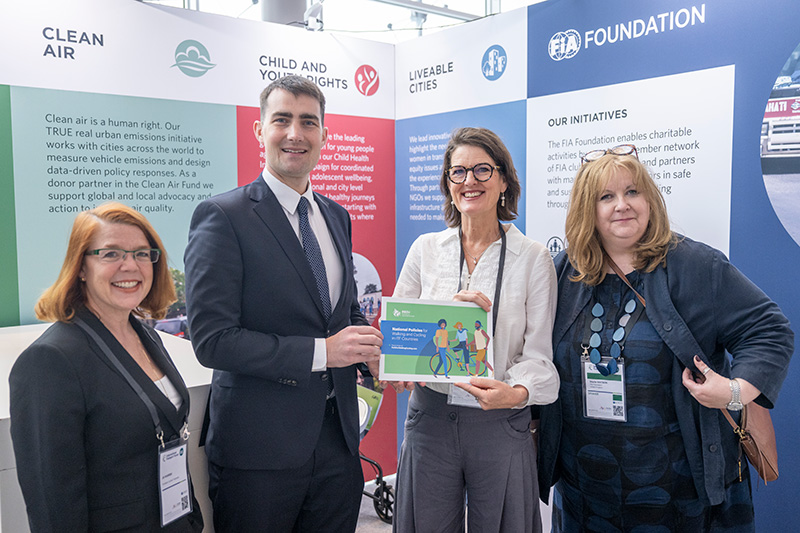 The Foundation's multidisciplinary side event, 'The sustainable mobility jigsaw: fitting the pieces together to reach our goal' drew together an all-female panel speaking across infrastructure, decarbonisation, air quality and child safety. The event highlighted partner programmes funded by the FIA Foundation and how they fit together to create the change we need. The event was opened by Executive Director Saul Billingsley, moderated by Deputy Director Sheila Watson, and speakers included: Sandra Wappelhorst, ICCT Senior Researcher; Jill Warren, European Cyclists' Federation CEO; Ayikai Poswayo, Amend Programme Director; Heather Allen, equity and gender consultant' and Heather Thompson, ITDP CEO.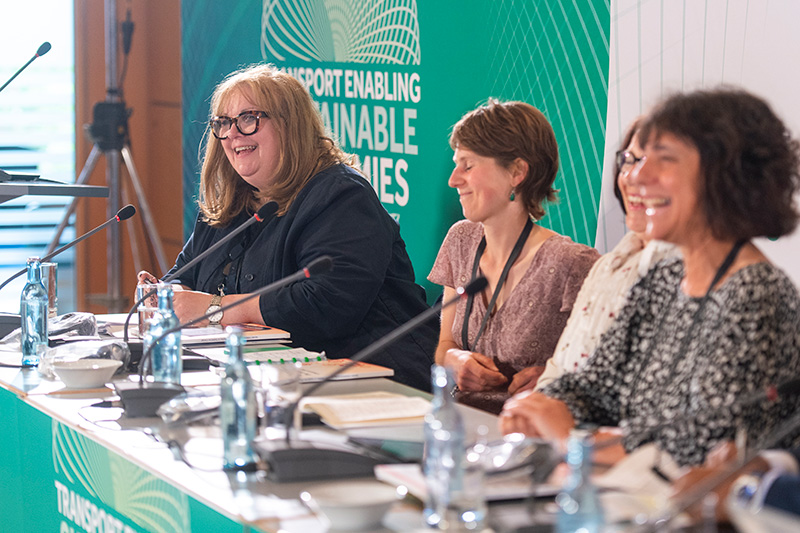 Examining the active mobility focus of ITF member countries the Partnership for Active Travel and Health (PATH) launched the report National Policies for Walking and Cycling in ITF Countries, supported by the FIA Foundation. The report, the first to combine analysis of walking and cycling policies, found commitment to active mobility policies and strategies is growing but more needs to be done to link climate, health, and equity agendas.
Women face persistent barriers when entering and working in the transport sector at all levels, shows to new research and toolkit from World Bank's Sustainable Urban Mobility for All (SUM4All) initiative and POLIS, funded by the FIA Foundation and launched at ITF. The report Gender imbalance in the transport sector: A toolkit for change examined existing data and conducted in-depth interviews and surveys to build a comprehensive global analysis of employment practices and women's lived experiences working in the sector. It highlights that just 16.8% of those working in transport worldwide are women, and provides global case studies and guidance to redress the industry's imbalance.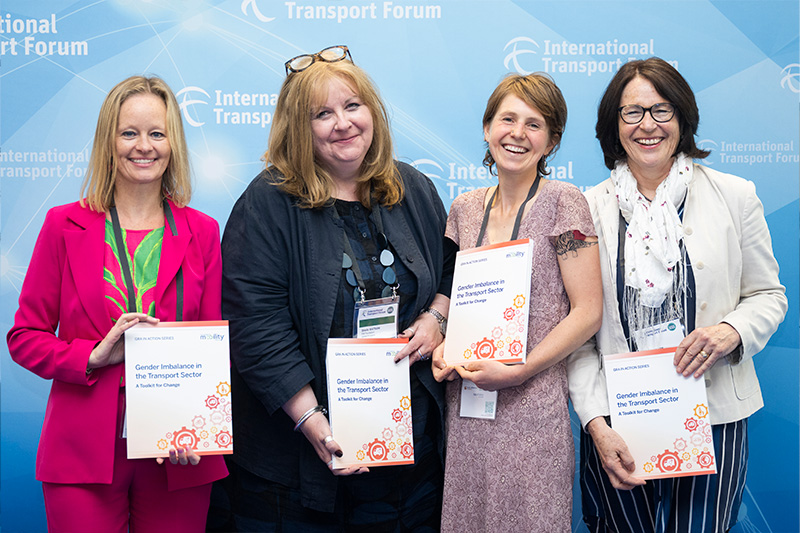 The report 'Facilitating a Transition to Zero Emission Vehicles in the Global South' by the Institute of Transportation, UC Davis, funded by the FIA Foundation, examines the status of zero-emission vehicle (ZEV) uptake across the world and considers how to accelerate inclusive transitions. It was launched during a press event with a panel including both report authors, Pierpaulo Cazzola and Maria Santos Alfageme.
The FIA Foundation also welcomed visits from the Irish Transport Minister Jack Chambers and Lithuanian Transport Minister Marius Skuodis, African Union Commissioner and FIA Foundation trustee, Amani Abou-Zeid, and Government of Saxony Minister for Economic Affairs Martin Dulig, as well as representatives from international bodies and key partners.