Prague Innovation Workshop recognises safety progress of iRAP partner countries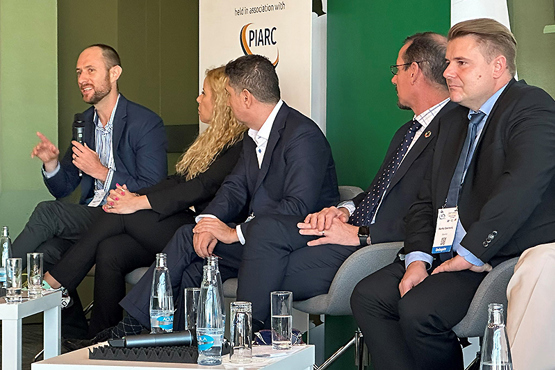 Road infrastructure upgrades already implemented using International Road Assessment Programme tools will prevent 3.2 million serious injuries or deaths, according to estimates by Johns Hopkins University. This was the headline announcement by iRAP CEO Rob McInerney at the organisation's tenth innovation workshop, held during the PIARC World Road Congress in Prague, Czech Republic.
The event inaugurated the iRAP Gary Liddle Memorial Trophy, presented to the world's best performing road authority eliminating high-risk roads, honouring the lifelong public-sector and transport contribution of the charity's former Board Chairman Gary Liddle AO who passed away earlier this year.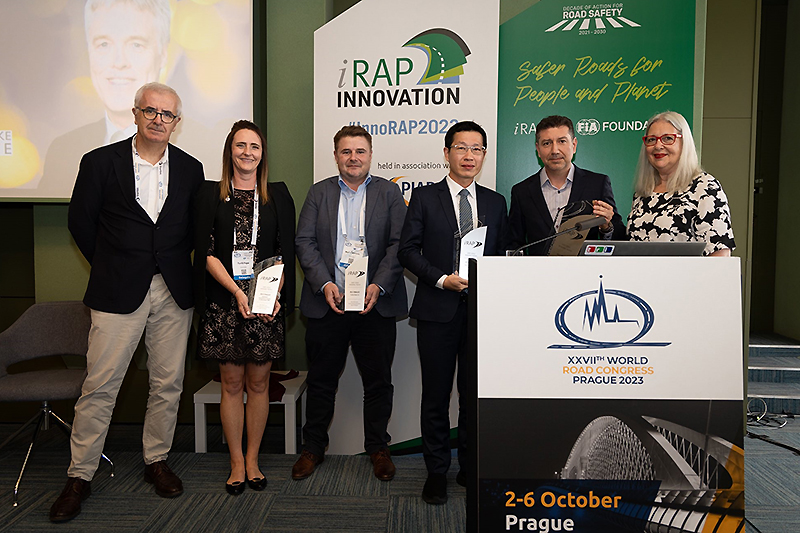 Brazil's National Department of Transport Infrastructure (DNIT) won the Inaugural Trophy for its lifesaving Brazil RAP project which in 20 short months Star Rated 54,500km of its national network informing comprehensive results-based investment and 3-star or better policy to save lives.
In presenting the trophy, iRAP Chief Executive Officer Rob McInerney said, "It is a privilege to honour Gary Liddle's legacy today and recognize the impressive work of road authorities worldwide in making roads safer and communities more liveable through the innovative application of the iRAP methodology and tools."
Through its road safety program for Brazilian highways, DNIT aims to save the lives of more than 150,000 people over 20 years aligned to the UN global goals to halve road traffic deaths and injuries by 2030. The judging panel noted DNIT's example as a great testimony to others that "a quick and large-scale step-change in performance-based management of road infrastructure investment for road safety is absolutely possible".
DNIT's Director Mr Luiz Guilherme de Mello said, "We are very proud to receive this international recognition. DNIT launched the BrazilRAP project in 2021 making a strategic decision to place the iRAP Methodology at the heart of our work to improve road safety. It has provided the evidence-base and inspiration for collaborative efforts to scale up capacity, investment and transform safety across our network."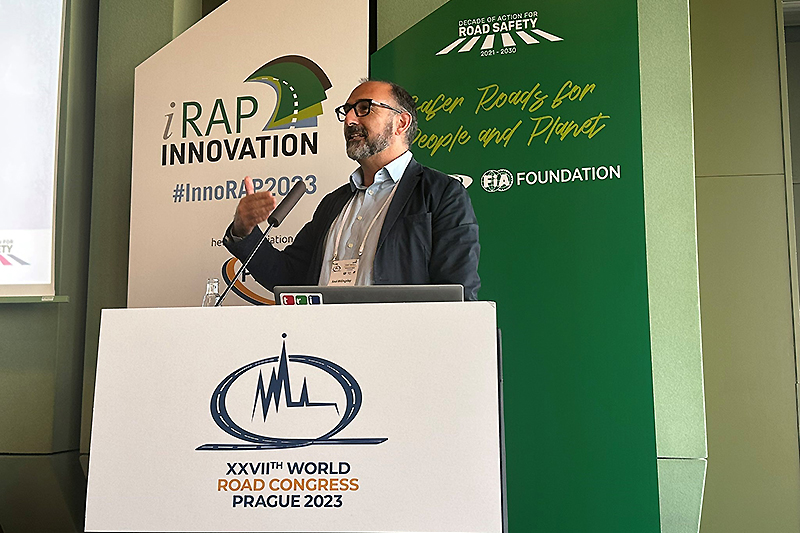 Also recognised were road authorities from Australia, Thailand and Croatia. The Innovation Workshop included updates on iRAP tools including Star Rating for Designs, Cycle RAP and Star Rating for Schools. Issues discussed included the deployment of AI for road safety and targeting innovative financing to road upgrades. FIA Foundation Executive Director Saul Billingsley closed the event with remarks focused on the imperative for child and youth rights to be recognised in transport safety and sustainability ahead of the 2025 Morocco Global Ministerial Conference on Road Safety. He also praised the campaigning legacy of Zoleka Mandela, Child Health Initiative Global Ambassador, who had passed away the previous week.