Official Bharat NCAP launched to enhance vehicle safety in India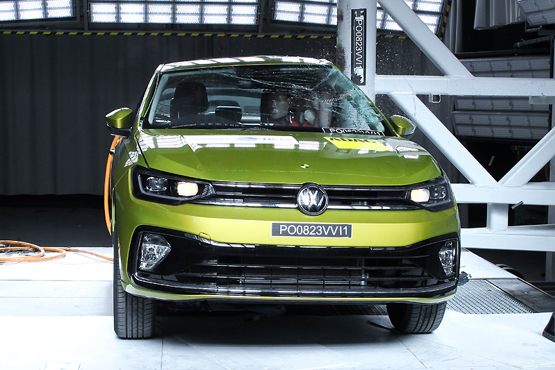 In a significant milestone for road safety in India, the Bharat New Car Assessment Program (Bharat NCAP) has been launched by the Indian government. The announcement of the new government crash test programme is a direct result of the Safer Cars for India Campaign, led by Global NCAP and the Institute for Road Safety Education (IRTE). For almost a decade this consumer campaign has independently crash tested popular cars in India and published the results, generating huge media attention. Bloomberg Philanthropies and the FIA Foundation funded the campaign.
Bharat NCAP was formally launched by Union Minister of Road Transport and Highways, Nitin Gadkari at a ceremony attended by David Ward, President of Global NCAP The initiative aims to address the alarming rate of road traffic fatalities and injuries in the country by improving vehicle safety standards. The launch of Bharat NCAP marks a pivotal moment in India's efforts to improve automotive safety.
"Every hour we have 47 accidents and 18 deaths in India. 70 percent of deaths in road accidents in India are between the age group 18 to 34 years," said Minister Nitin Gadkari.
India is the world's sixth-largest car market but, until now, has lacked a dedicated testing program to evaluate vehicle safety. The new programme will see cars sold in India assigned NCAP star ratings and is the 10th NCAP worldwide.
Saul Billingsley, Executive Director of the FIA Foundation, lauded the progress made in vehicle safety in India, saying, "In the space of just a few years, Global NCAP's Safer Cars For India campaign has transformed both the public conversation and public policy on vehicle safety in India. It is a powerful case study of what NGOs can achieve. Five-star vehicle safety is possible and affordable in India, as leading manufacturers are demonstrating. Now, through Bharat NCAP, manufacturers releasing vehicles into the country's market will be held to scrutiny."