New Moldovan low-speed legislation introduced, thanks to FIA Foundation Advocacy Hub partner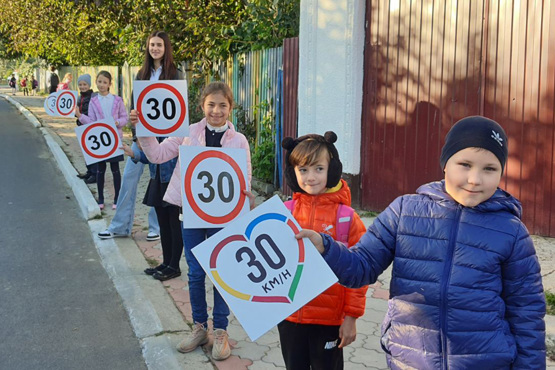 Moldova has taken an important step to improve road safety with new low-speed legislation to protect vulnerable road users, advocated by the FIA Foundation's partner the Automobile Club of Moldova (ACM) and supported through the FIA Foundation's Advocacy Hub.
Amendments to the Moldovan Road Traffic Regulation (RTR) advanced the safe systems approach, requiring vehicle speed limits below 30km/h in areas where vulnerable road users and motorised vehicles mix, including schools, hospitals, parks and historic city centres. This includes infrastructure to slow traffic to below 30km/h and separated traffic lanes for motorised vehicles and cyclists.
Other measures included legislation to protect cyclists and other two-wheeler riders while being overtaken on the road. Mobile phone and headphone use are now banned while riding a scooter, bicycle or moped. Electric scooter use has now been regulated, including speed limits, road use guidelines, and bans for riding under the influence of alcohol or narcotic substances. There are further plans to develop a new Road Code to address Moldova's changing mobility trends.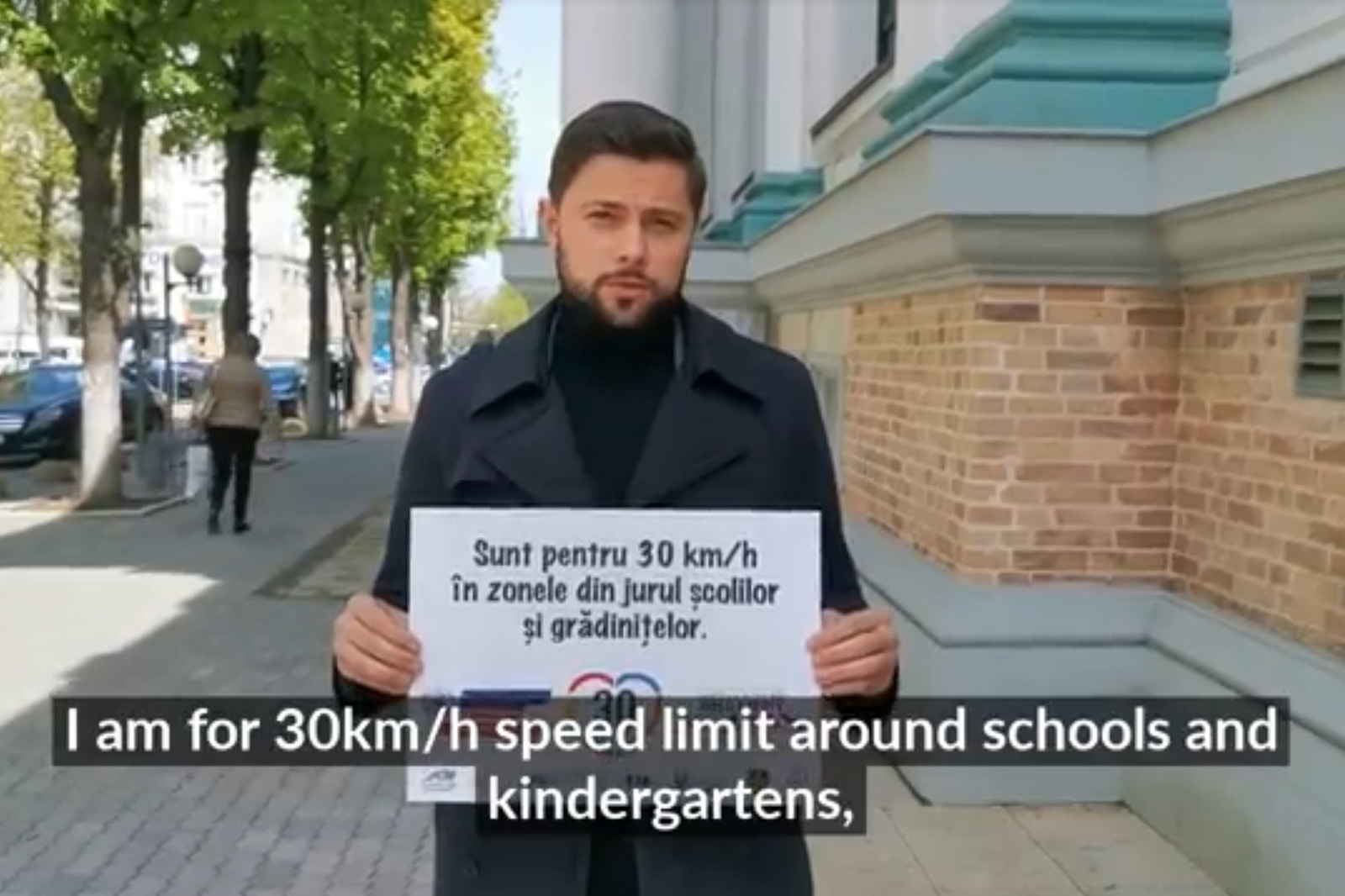 The changes have come following a prolonged advocacy campaign by ACM, with the support of the Eastern Alliance for Safe & Sustainable Transport (EASST). This advocacy has particularly focused on low-speed streets, targeting legislators as well as national and regional governmental bodies. Campaigning included workshops training, stakeholder roundtables, school events, public petitions, and media activity.
The work was supported by the FIA Foundation's Advocacy Hub, a €15 million, five-year push by the charity's Child Health Initiative to support partners working with national and city authorities to advocate for 'streets for life' and to embed transformational tools into policy and practice. Collectively, the outcomes of these global, regional and national advocacy interventions aim to build a unified narrative of action, demonstrating momentum and success, supporting the global 'Streets for Life' movement and encouraging additional adopters and new donors.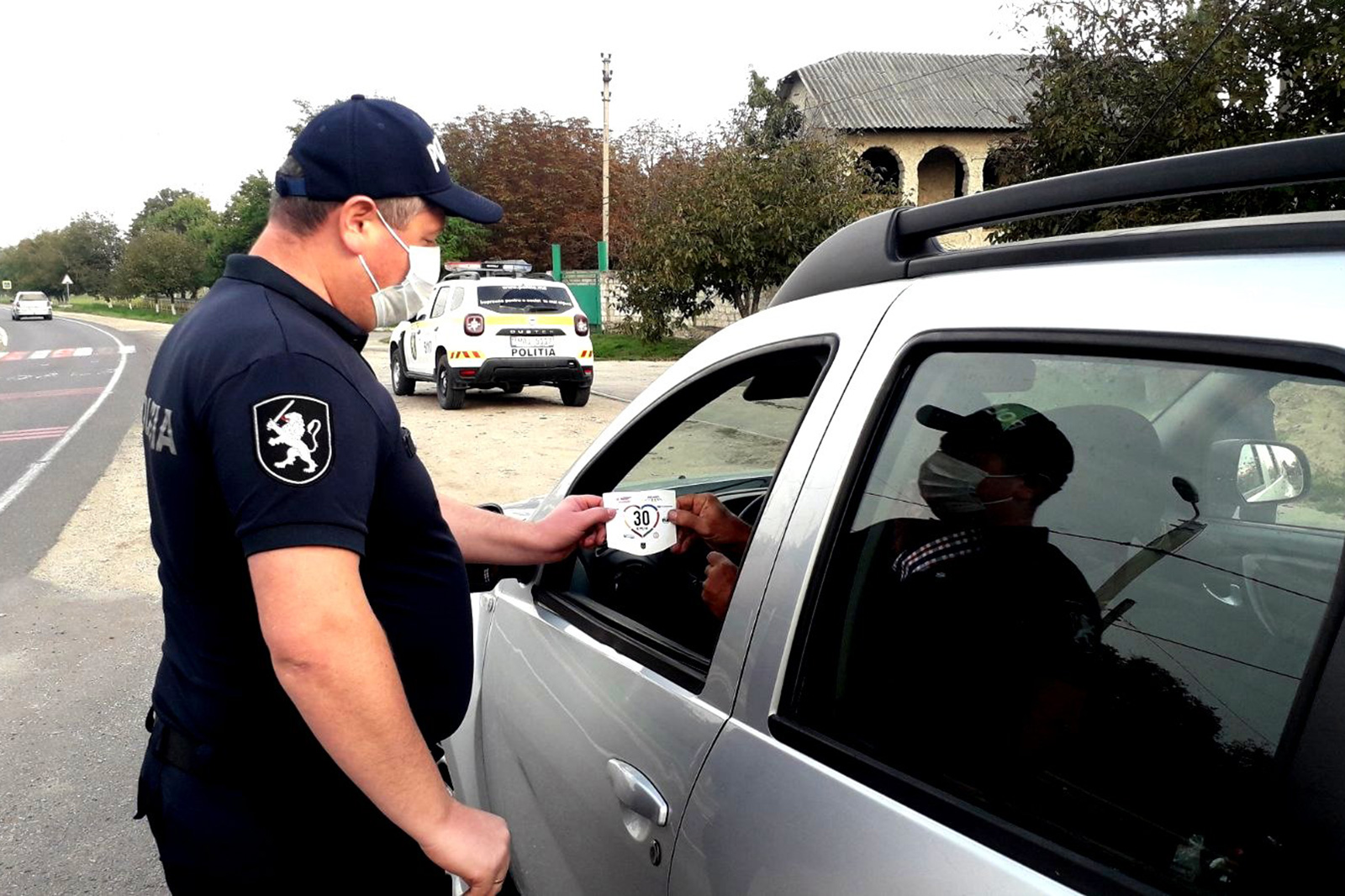 Tatiana Mihailova, Project Manager and Vice-President at Automobile Club of Moldova, said: "The Automobile Club of Moldova team worked hard using a mix of action and widescale advocacy with the public, media, and government at national and local levels. Now it is time for the local authorities to focus on implementation, for the police to focus on enforcement and, ultimately, but very importantly, on the drivers who must respect the new law to ensure safety. We hope this will reduce the road traffic casualties among children and other vulnerable road users."
FIA Foundation Programmes Manager, Agnieszka Krasnolucka, said: "This is a fantastic result for our partner Automobile Club of Moldova and for people across the country. The FIA Foundation Advocacy Hub is supporting partners to engage, advocate and collaborate to target national policy; this remarkable development showcases how changes are possible to deliver low-speed streets for life around the world."