New Latin NCAP test shows best and worse of safety in region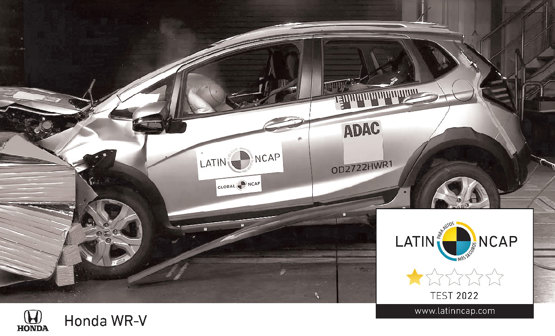 The Honda WR-V has received one star for its poor safety provisions, says the Latin America New Car Assessment Programme (Latin NCAP), while the Brazilian-made Volkswagen Nivus achieved a five-star rating, only the second ever awarded. The independent consumer crash test initiative is supported by the FIA Foundation.

The five-star Volkswagen Nivus, comes with six airbags and Electronic Stability Control (ESC) as standard and is the second Volkswagen model to achieve five stars under Latin NCAP's latest protocols. The car was tested for frontal impact, side impact, side pole impact, whiplash, pedestrian protection, Autonomous Emergency Braking (AEB), speed assist, and Electronic Stability Control (ESC).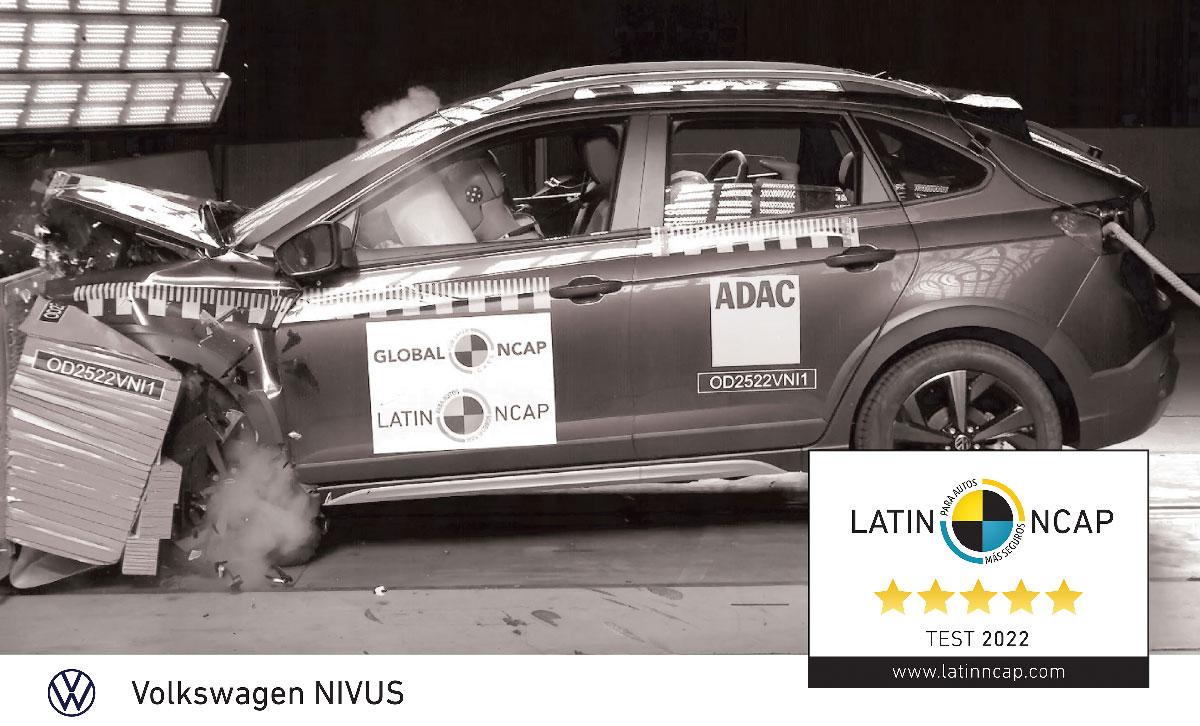 The Honda WR-V, however, was awarded a single star for its poor safety provisions. The compact crossover achieved just 41.03% rating for Adult Occupant safety and 40.66% for Child Occupant safety. The seatbelts did not meet Latin NCAP requirements for either UN or FMVSS standards.
Saul Billingsley, Executive Director of the FIA Foundation, said: "With these tests, we see the best and worst of the vehicle manufacturing industry in Latin NCAP ratings. Volkswagen is leading the way with its second five-star rating, proving that safe vehicle design in the region is absolutely achievable, affordable and essential. This very poor rating for the Honda WR-V, however, is unacceptable and inexcusable in 2022. Honda claims to support 'safety for everyone', and the company should start with its own Latin American customers."
Alejandro Furas, Secretary General of Latin NCAP said: "Consumers should be pleased to find more popular models reaching 5 stars. It surprises Latin NCAP to find such differences between the Nivus and WR-V, which are competitors in the same segment, as the Honda just scored one star mainly due to lack of safety equipment. Latin NCAP strongly encourages Honda to improve the WR-V and soon bring again 5 star models to the region as the last time it happened was back in 2015".