New European legislation to improve Truck Safety following advocacy funded by FIA Foundation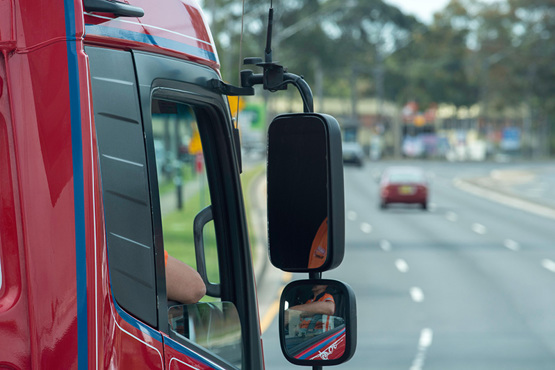 The European Union has implemented a new law to improve visibility for truck drivers, a measure advocated for by Transport and Environment, supported by the FIA Foundation.
The legislation addresses safety blind spots, which are areas around and in front of the truck cab that drivers cannot directly see, a significant step toward enhancing road safety for cyclists and pedestrians.
Tragically, over 500 cyclists and pedestrians lose their lives in truck collisions every year across Europe, often due to drivers failing to see them. The most common accidents involve cyclists being crushed by turning trucks or pedestrians in front of the cab, invisible to the driver as the truck sets off. Shockingly, while trucks account for only 2% of vehicles on European roads, they are involved in 14% of fatal collisions. The sheer size and weight of trucks leave little chance for vulnerable road users to survive such accidents.
The solution to this grave issue has long been clear—larger and strategically positioned windows, along with lower cab heights resembling those of larger vans. These design changes, known as "enhanced direct vision," enable drivers to see a significantly larger area around the cab, effectively eliminating blind zones.


Under the new law, deadlines have been set to expand the areas visible to drivers from the cabin of new trucks. By January 2026, all newly approved vehicle designs must meet these standards across the European Union and the United Kingdom. Three years later, every newly sold truck must comply, regardless of its type approval date. Although the new regulations also apply to buses and coaches, their direct vision is generally superior to that of most trucks.
Saul Billingsley, FIA Foundation Executive Director, said "It is brilliant to see such tangible safety results for cyclists and other road users from the FIA Foundation's nine-year collaboration with Transport and Environment for safer trucks. This is a great example of partnership and long-term collaboration translating into significant and live-saving changes on Europe's roads."
While phasing out the sale of trucks with poor visibility is a noteworthy achievement, in which the European Transport Safety Council (ETSC) and Transport for London also played key leadership roles, it serves as an initial step rather than the final destination. The European Commission, mandated to review vehicle safety legislation by July 2027, must pursue further measures to eliminate blind spots. Although the new law represents progress, it is concerning that trucks with substantial blind zones will remain legally sellable until the end of 2028. More work is needed to completely eliminate blind spots in new trucks.
Adapted from an article for Transport & Environment by James Nix