Jamaican National Helmet Wearing Coalition launches, supported by FIA Foundation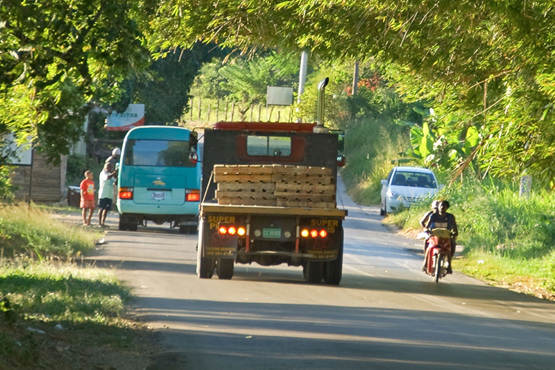 The Jamaican National Helmet Wearing Coalition, mandated to advocate for increased helmet-wearing among riders and pillions, has been launched by the JN Foundation and National Road Safety Council, supported by the FIA Foundation.
The National Helmet Wearing Coalition's work will assist in addressing the widespread issues of lack of regulation for a helmet standard, lack of enforcement powers for police, and awareness among riders of the need for a safe helmet, regardless of existing laws and regulations.
Approximately 600 motorcyclists have been killed on Jamaican roads since 2012, according to the National Road Safety Council, more than 90% of whom were not wearing helmets at the time of the crash. Data from the Ministry of Transport and the Jamaica Constabulary Force indicate that these deaths account for approximately 30% of total deaths caused by road crashes in Jamaica over the period.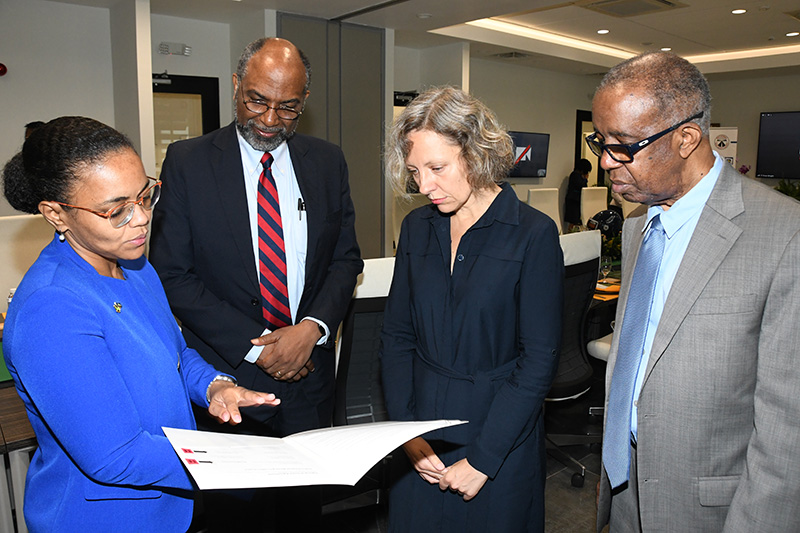 The three-year agreement is funded by the FIA Foundation with supplementary funding from JN Group Limited. The agreement for the project was formally signed by Aggie Krasnolucka, Programmes Director of the FIA Foundation, Earl Jarrett, Chief Executive Officer and Deputy Chairman of The Jamaica National Group and Dr Lucien Jones, Vice-Chairman of the National Road Safety Council.
Aggie Krasnolucka, FIA Foundation Programmes Director, said: "FIA Foundation supports the 'Vision Zero' approach which seeks to redesign transportation to put people first; to engineer and manage highways, streets and vehicles within a 'Safe System' where no death or serious injury is accepted. This agreement today is a testament to our commitment to reduce deaths on our roads globally," she said.
Dr Jones described the programme as a "landmark partnership that is expected to positively influence road safety promotion, especially among bikers," noting that the lack of helmet wear has resulted in many deaths and severe head injuries.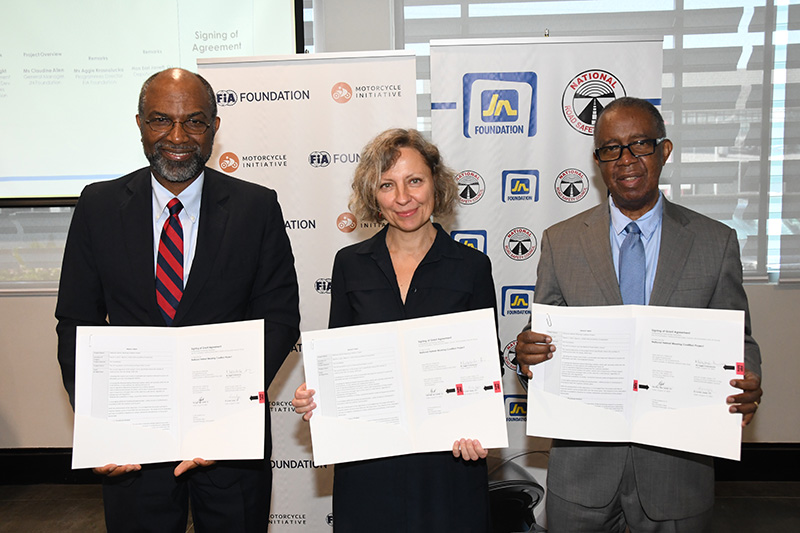 "The Jamaica National Group, through the JN Foundation, is happy to be part of this agreement," Earl Jarrett added. "We are a staunch advocate of road safety and preserving the lives of road users. We believe that this project, when implemented, will reduce road fatalities among motorcyclists."
The first phase of the project will undertake research, stakeholder mapping and engagement exercise will be undertaken to examine and understand the current situation relating to helmets and helmet-wearing in Jamaica. This will be followed by the development of an action plan highlighting key milestones and policy objectives that will guide the activities of the National Helmet Wearing Coalition during and beyond the timeframe of the project.
The final phase of the project will see the execution of activities agreed upon by the National Helmet Wearing Coalition, informed by phases one and two and implemented through the coalition's programme of work.