ITDP urges inclusion of motorcycle safety in Mexican National Strategy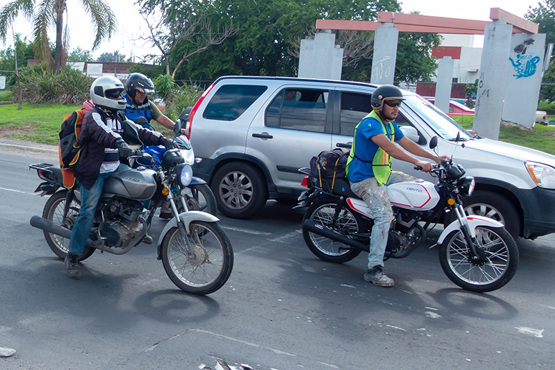 Mexico is working to improve transportation and road safety by creating a National Strategy on Mobility and Road Safety (ENAMOV). To help develop this strategy the Institute for Transportation and Development Policy (ITDP), with support from the FIA Foundation, has organised a forum in Puerto Vallarta where representatives from different government departments, municipalities, and civil society participated.
At the forum in Puerto Vallarta, Gonzalo Peon, Executive Director of ITDP Mexico, spoke about the vital importance of wearing certified helmets while riding motorcycles. He also talked about the Mexican Helmet Coalition, which is supported by the FIA Foundation, and how it is working towards making helmet use mandatory in the country.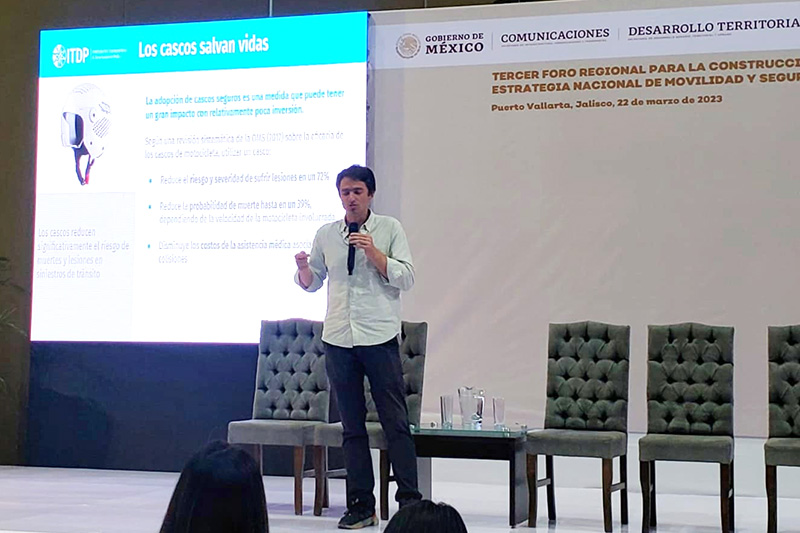 Mexico has recently passed a ground-breaking aw that aims to improve sustainable mobility and road safety, and which recognises the right to safety on the road as a human right. It requires state and local governments to align their rules with national law. The ENAMOV will be the basis for all future policies related to transportation, sustainable mobility, and road safety for the next 20 years.
The forum in Puerto Vallarta was an important step towards developing this strategy. The ideas and feedback shared by the participants will be used to shape future policies related to transportation and road safety in Mexico.
Aggie Krasnolucka, Programmes Director of the FIA Foundation, said, "We are proud to support ITDP's work on the Mexican Helmet Coalition and its efforts to improve road safety in the country. Helmets are a simple yet effective way to protect motorcyclists from serious injuries in the event of a crash. We hope that the coalition's work will help make helmet use mandatory and contribute to reducing the number of deaths and injuries on Mexico's roads."