Honduras focuses on road safety and youth ahead of SDG Summit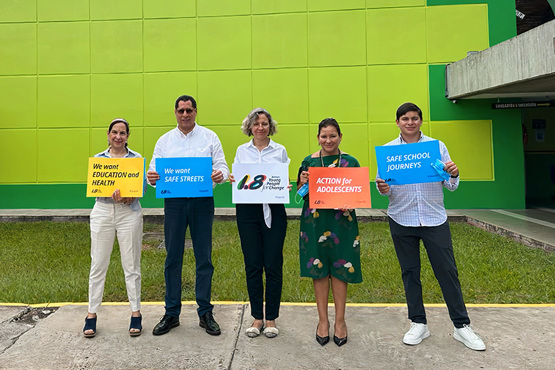 Honduras is focusing on youth issues including road safety ahead of a special event on adolescent commitments during the UN SDG Summit, showcased during a visit by the FIA Foundation.
The FIA Foundation met with Honduran government representatives and local organisations to discuss action on road safety and youth well-being. The visit was coordinated by the Honduran FIA club - Asociación Hondureña de Automovilismo Deportivo (AHAD).
Aggie Krasnolucka, FIA Foundation Programmes Director, met with the Minister for Social Development, José Carlos Cardona, and Ministry of Foreign Affairs and International Cooperation representatives, discussing safer journeys to school. Road crash injuries present a significant health burden in the country; currently more than a quarter of patients are road crash victims at Teleton Foundation rehabilitation clinics, which hosted a visit. Pupils from a local school also shared their concerns about road safety and wider issues they face.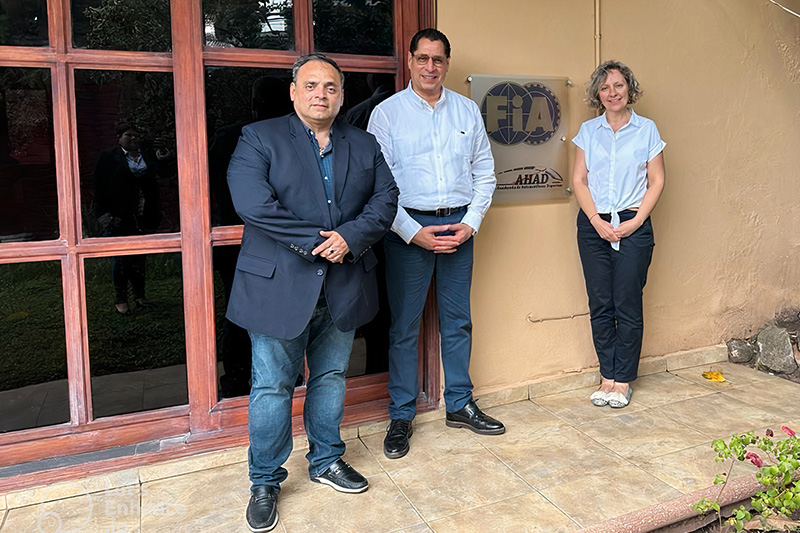 AHAD hosted a number of technical meetings around road safety infrastructure and communications with the Central American Technological University, Televicentro Broadcast Corporation, and motorcycle dealers from Honda and Yamaha. During her visit, Aggie also met representatives of the Honduran Soccer Federation and local schools discussing their experiences.
"The FIA Foundation was very pleased to join AHAD to learn about the work support young people, particularly around road safety," said Aggie Krasnolucka, FIA Foundation Programmes Director. "It is great to see auto clubs taking active roles in civil society and we are grateful to the Honduran Government for its proactive focus on youth on a national and global level."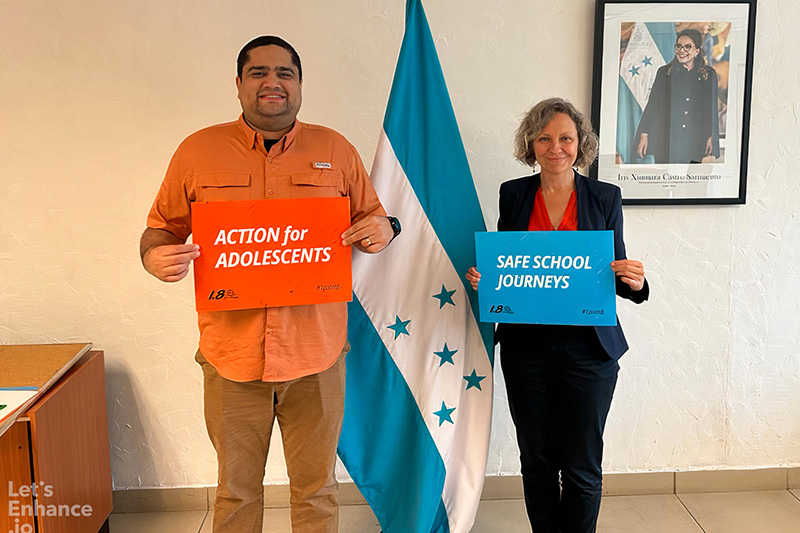 "AHAD has a long history of supporting road safety initiatives and campaigns", said Sebastian Rodolfo Pastor Mejia, President of AHAD. "We're delighted to support the visit of the FIA Foundation to our country, facilitate discussions with key stakeholders and work towards turning commitments into action. We need to protect and empower our youth and collaborating with the Foundation and its partners will help achieve that."
The visit was scheduled to support Honduras as it works on commitments towards adolescent issues ahead of the UN SDG Summit. The Honduras Mission to the United Nations will host a high profile event for countries to set out their commitments to youth, coordinated by the Partnership for Maternal, Newborn & Child Health (PMNCH) and supported by the FIA Foundation. This activity comes ahead of the first Global Forum for Adolescents in October, the world's largest-ever global gathering for adolescent well-being.