Global partners convened by FIA Foundation and PMNCH on adolescent agenda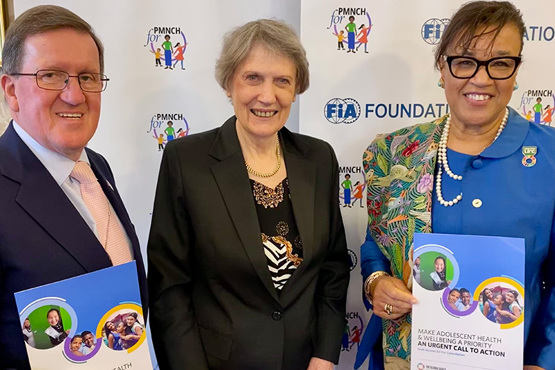 FIA Foundation Chairman Lord Robertson of Port Ellen has convened leading global donors, international organisations and young advocates to advance plans for a Global Forum for Adolescents.
Lord Robertson together with former New Zealand Prime Minister Helen Clark, jointly hosted representatives from philanthropies including the Gates Foundation, the Children's Investment Fund Foundation (CIFF) and UN Foundation, and other international organisations such as UNICEF, UNFPA, the Global Partnership for Education, and Plan International.
The FIA Foundation has been playing a leading role in initiating and planning the Global Forum for Adolescents which is being funded and coordinated by the Partnership for Maternal Newborn and Child Health (PMNCH) Chaired by Helen Clark. Joining Lord Robertson and Helen Clark in opening the meeting was Baroness Scotland, Secretary General of the Commonwealth.
The objective of the roundtable meeting held in the UK Parliament was to gather input from major partners on the agenda for the Global Forum, to highlight priority areas such as road traffic injury gender based violence and mental health, and to focus on strengthened collaboration to deliver results and achieve impact for young people globally.
Lord Robertson said: "I am honoured to be hosting such an important gathering of global partners alongside my colleague, the former Prime Minister of New Zealand a leading figure on international affairs and global development. She is the driving force behind PMNCH as a whole and the adolescent agenda it is advancing in particular. We know that there must be far more political and financial commitment on critical issues such as road traffic injury which is the leading killer of young people globally. At the FIA Foundation we are joining forces with many of you here today and other global leaders to put forward a powerful agenda for action. In just over a year with the Global Forum we have the opportunity to drive change for young people worldwide and to make significant progress on the issues they face. We must not squander this opportunity."
Helen Clark said:
"At PMNCH we have made adolescent wellbeing a strategic priority, and we're delighted to have had the support of the FIA Foundation championing the issues they work on, and taking important steps to advance the agenda as a whole. This is a critical time for the Sustainable Development Goals. In so many areas we need to accelerate action with and for young people worldwide. But the crises that the world has been facing have presented us all with the most severe challenges.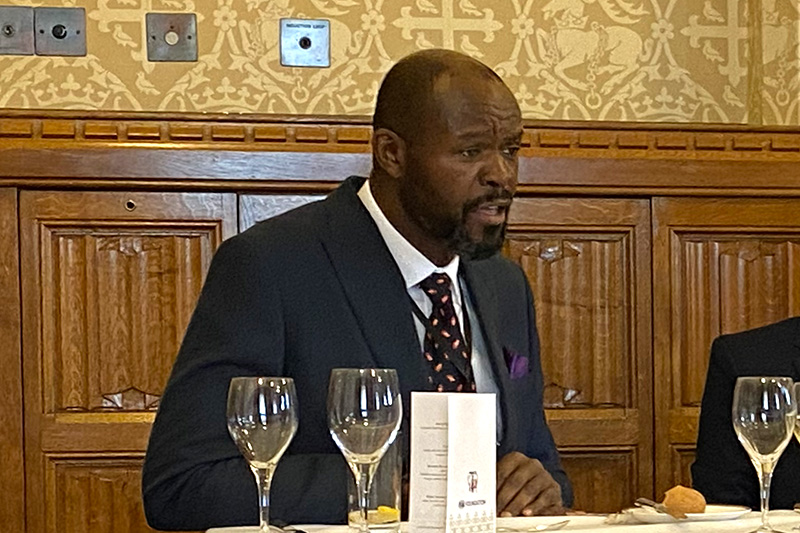 "We must speak-up more loudly than ever for those who are marginalised and those who are most vulnerable. I hope we can continue building towards the Global Forum for Adolescents next year and ultimately ensuring that every young person not only survives but thrives, making the fullest and most positive of contributions to society."
Leaders of international organisations urged partners to make commitments for adolescents and young people. Stephen Omollo CEO of Plan International called for greater investment on the priorities that adolescents face, and said that young people must "not just have a place at the table but must set the table". Young advocates such as UN Foundation Youth Leader Aishwarya Machani, UN Foundation Youth Leader called for youth priorities to be addressed more effectively within the sustainable development agenda.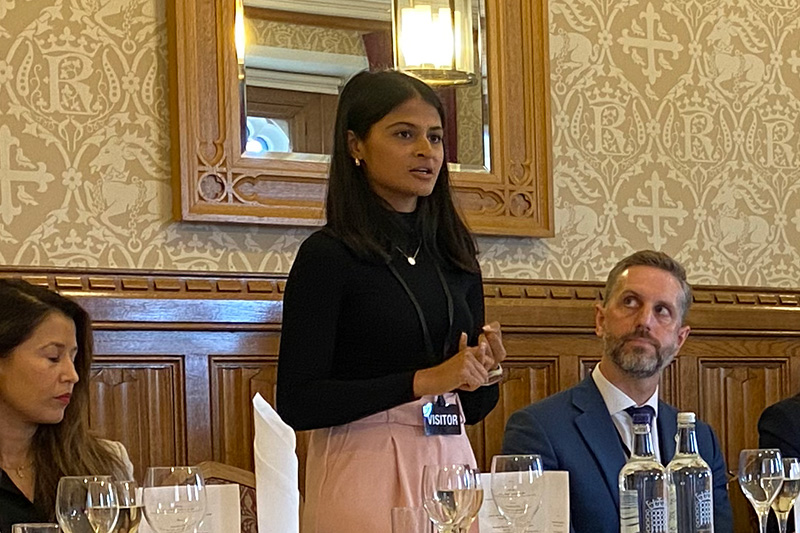 Other partners including United for Global Mental Health, the partnership to End Violence Against Children and NCD Alliance, and the UK's FCDO agreed to further collaborate and support the Global Forum for Adolescents.
The Global Forum will take place in September-October 2023 and will seek to increase political commitment and financing for adolescents. It brings together the major issues affecting young people with road traffic injury a priority alongside other issues such as mental health, sexual reproductive health, gender equality, violence and youth unemployment.