Global award for Amend and FIA Foundation Safe Schools Africa programme presented by Ghana President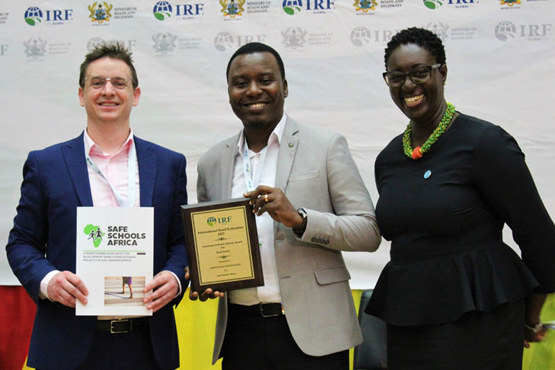 The Safe Schools Africa programme, a joint project between Amend and FIA Foundation has received the inaugural International Road Federation (IRF) Excellence in Roads African Award, presented by Nana Addo Dankwa Akufo-Addo, President of the Republic of Ghana.
Safe Schools Africa is a collaboration between Amend and the FIA Foundation, with the support of the World Bank and the African Development Bank, among others. The program provides proven-effective, targeted technical assistance on road projects in Sub-Saharan Africa to ensure that roads are designed and built safely for children and other vulnerable road users. Safe Schools Africa is built on the foundations of Amend's award-winning School Area Road Safety Assessments and Improvements (SARSAI) programme. Through SARSAI, pedestrian infrastructure has been improved around more than 80 schools in nine countries across Africa, installing footpaths, speed humps, road signs and more. A multi-year, population-based impact evaluation of SARSAI, carried out by the US Centers for Disease Control and Prevention in 2015, found that the program results in an over 26% reduction in injuries among children and a reduction in the severity of injuries that do occur.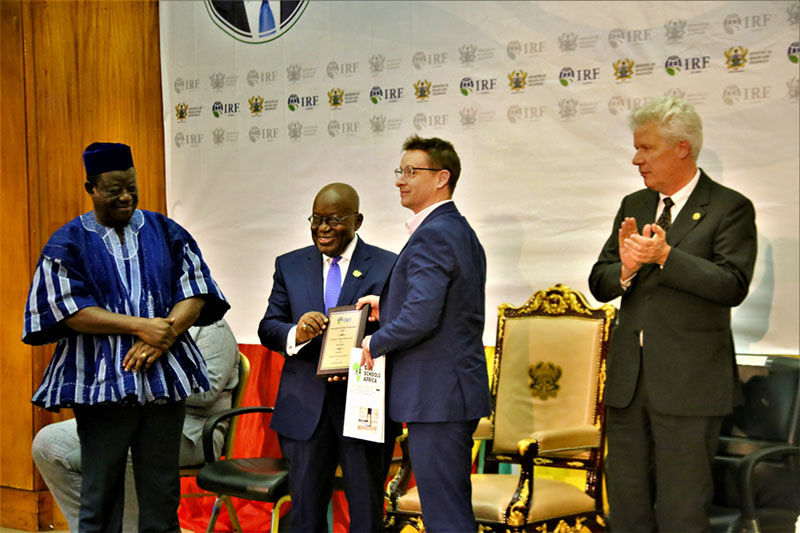 The programme was selected by an independent, international panel of judges with expertise in the roads and transportation industry and the award was presented at the Third IRF Africa Regional Congress, held in Accra, Ghana.
Tom Bishop, Amend Programme Director, who accepted the award said: ""On behalf of Amend and the FIA Foundation, I was delighted to accept this prestigious award from the International Road Federation, presented by the President of Ghana, his Excellency, Nana Akufo-Addo. The award recognises the contribution that Safe Schools Africa is making to improve safety for children and other vulnerable road users across the continent. The presentation of the award by the President demonstrates both Ghana's commitment to road safety and the recognition of Safe Schools Africa's efforts at the highest levels."
Saul Billingsley, Executive Director of the FIA Foundation, said "It is fantastic to see the Safe Schools Africa programme recognised as a road safety leader in Africa. It is a particular honour to have Nana Addo Dankwa Akufo-Addo, President of the Republic of Ghana, present the award."