French language version of sub-Saharan Africa motorcycle report launched in Togo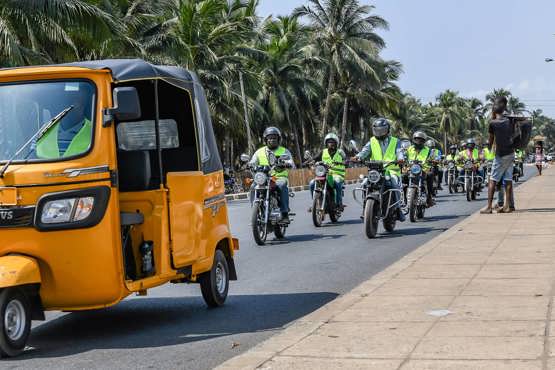 The French language version of the Amend and FIA Foundation report on the rise of motorcycles in sub-Saharan motorcycles and their impact on safety, sustainability, and climate has been launched in Lomé, Togo.
Motorcyclists account for more than half of road deaths in many sub-Saharan countries including Togo where more than 70% of road deaths involve a motorcycle. There are 27 million registered motorcycles in sub-Sahara Africa in 2022, rising from just 5 million in 2010 and they have become significant sources of informal employment with 80% used as taxis or for delivery services. The health impacts of motorcycles are profound: Road traffic death rates continue to rise across Africa. As well as the risk of injury, there are also wider negative environmental, health and social impacts.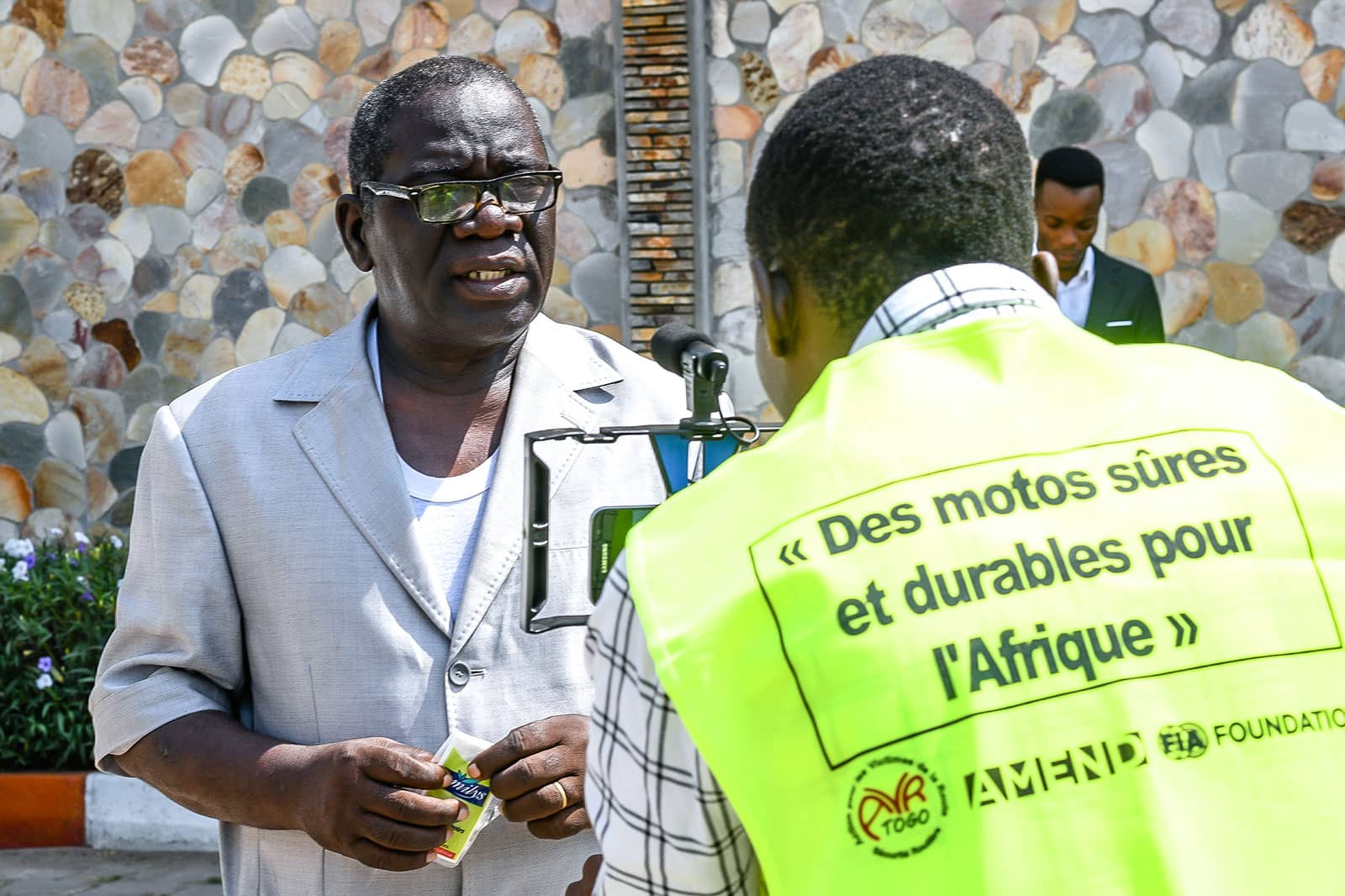 The report, 'Les Moteurs Du Changement: Pour un usage sécurisé et durable des motos en Afrique subsaharienne' makes recommendations with a proposed Action Agenda to maximise motorcycle benefits while managing and minimising their risk which includes: standardised helmet use; legislation and enforcement; Anti-lock braking systems (ABS); road design to consider motorcycle safety; urgent emphasis on providing safe, clean and affordable urban public transit to provide genuine alternatives and stem motorisation.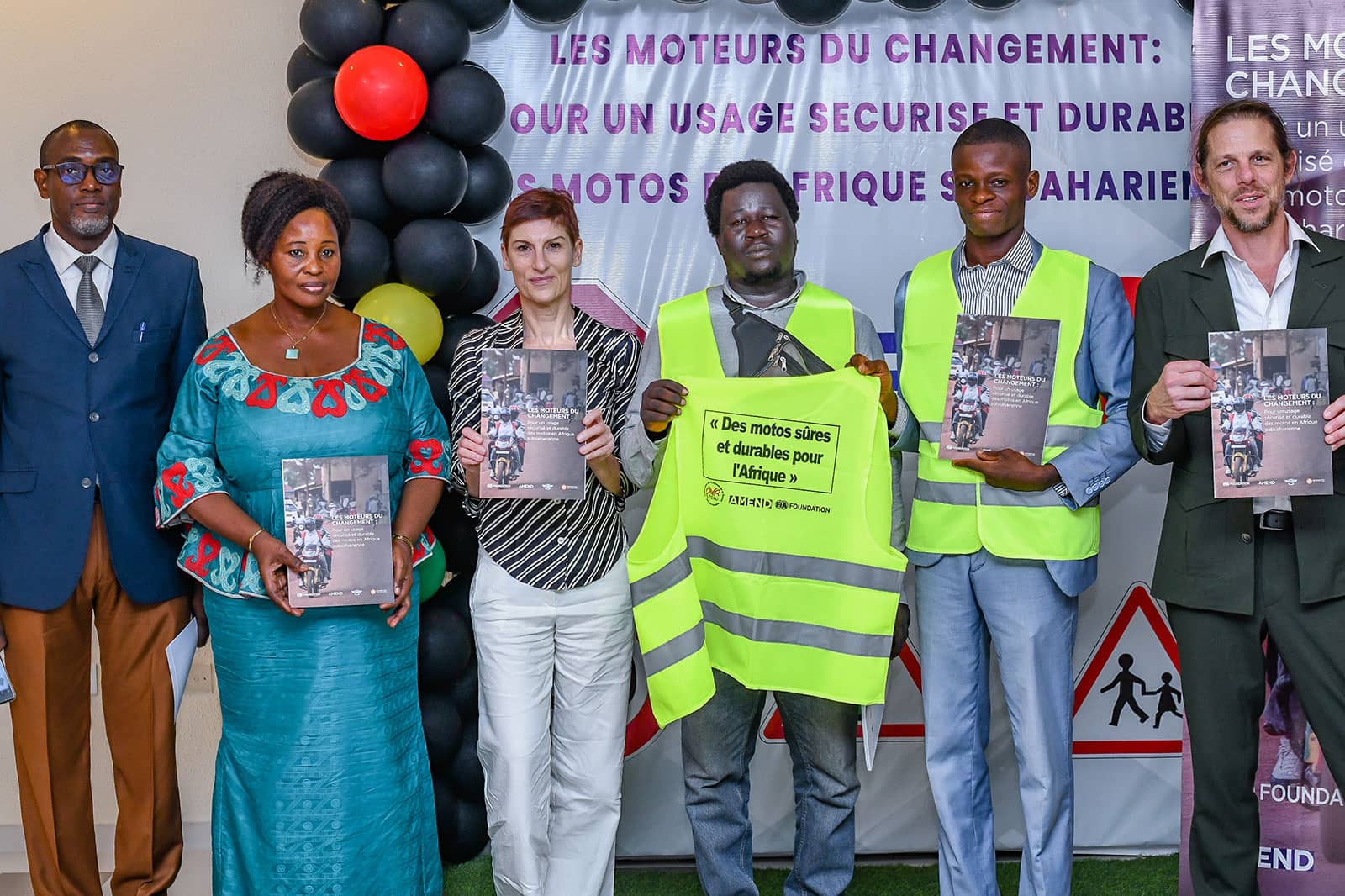 The launch event brought together legislators, decision-makers, health professionals, motorcyclists, and media in the capital city to present the report findings and further deliver strategic. Attendees included: Yawo Agbobli, Director General, Sylvanus Olympio Hospital And University Center; Profesor Kossiwa Zinsou-Klassou, Deputy Director of the CERVIDA Research Center University of Lomé; Nanamolla Ouro-Bang'na, Head Of Road Control Division For Regulations And Statistics, Togo Transport Department; Arouna Ifatouma, Transport Engineer, African Development Bank; Pascal Amougnom, the national association of moto-taxi drivers, Faitière Des Communes Du Togo; Otto-Gunther, President, Road Safety NGO AVR-Togo; Jeffrey Witte, Executive Director, Amend; and Rita Cuypers, Partnership Director, FIA Foundation.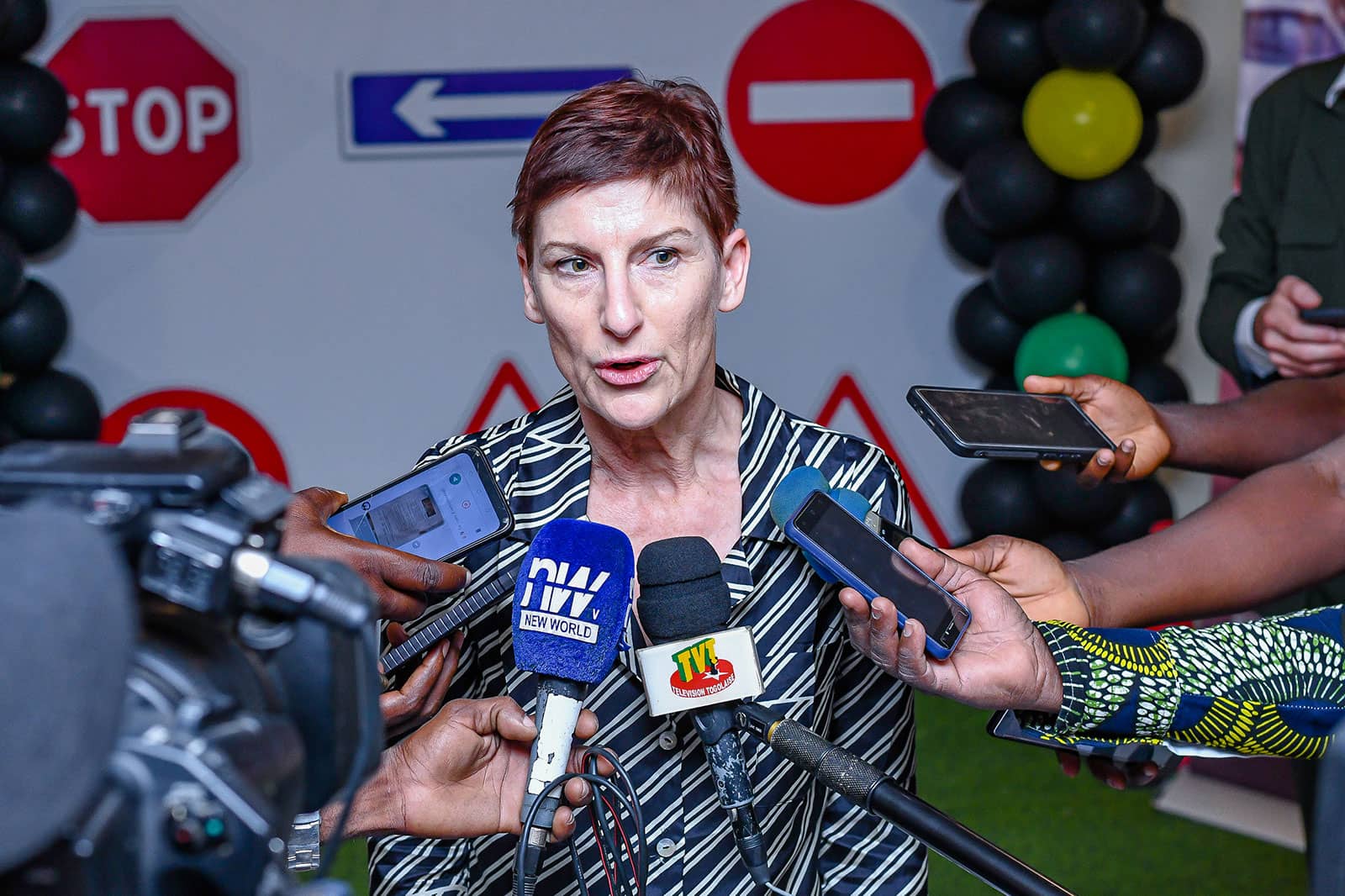 Ablamba Johnson, Minister for the Republic of Togo responsible for road safety, responded to the report by commenting: "The Ministry in charge of transport, in line with the Government's policy, is working tirelessly to strengthen road safety. It is committed to continuing motorcyclist training and licensing, as well as reorganizing the motorcycle taxi sub-sector."