FIA Safety Week highlights FIA Foundation supported motor sport programmes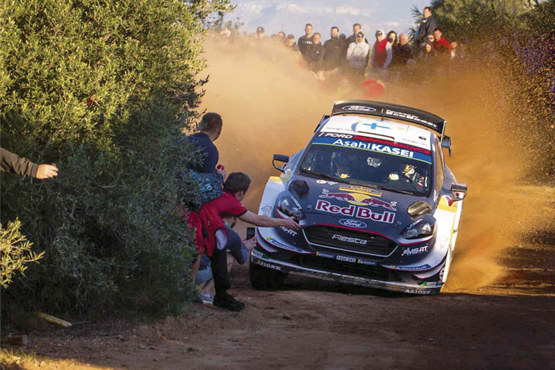 The FIA has hosted its first Safety Week, a hybrid digital conference over three day, highlighting innovation, research, and best practice across all levels of motor sport, supported by the FIA Foundation's research and motorsport grants.
The event hosted over 1,100 individual participants from 101 countries, presented by F1 journalist Tom Clarkson. Specialists from F1, Formula E, rally and cross-country joined to deliver seminars on training, operations, vehicle design, regulations and inclusivity. The week included live studio seminars, interactive Q&A sessions, and a live studio workshop.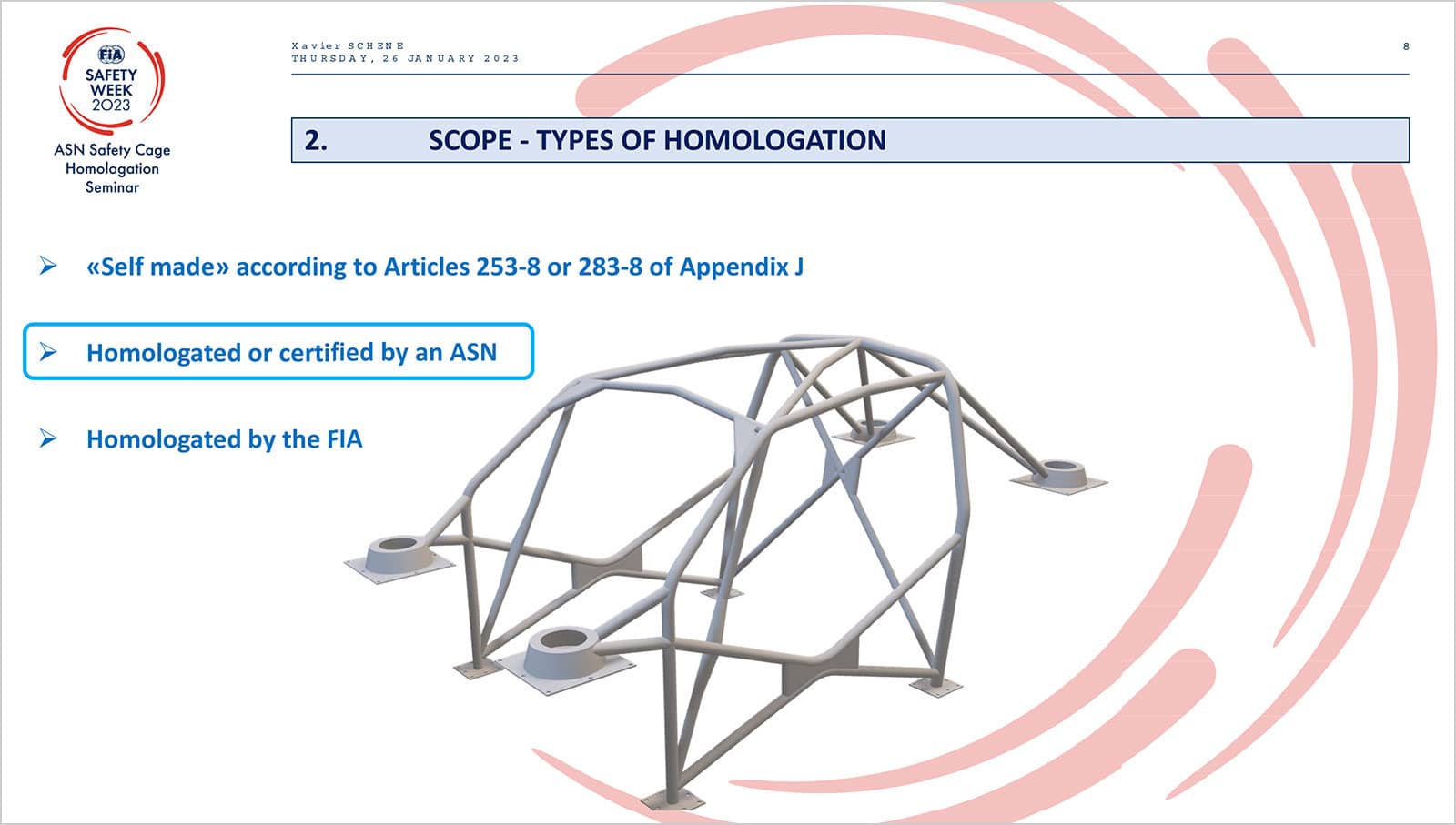 In rally and cross-country sessions, participants heard about regulatory requirements and operational safety to run and organize safe events. Issues covered included team building, special stage selection, safety documentation, messaging and briefings, and included case studies.
One of the FIA's key objectives is to encourage the adoption of safety regulations for all forms of motor sports and series across the world. The Week included several seminars on Homologation for both National Sporting Authority (ASN) safety cages and safety equipment. Driver safety equipment includes clothing, helmets, Frontal Head Restraints, and Biometric devices while additional safety equipment includes Halo and Rally door foam to extinguishers and racing nets. Karting safety was also discussed, examining the role of clothing, body protection, and helmets in driver safety. During the Safety Cage Homologation Seminar speakers gave detailed presentations on roll cage design and ASN homologation requirements.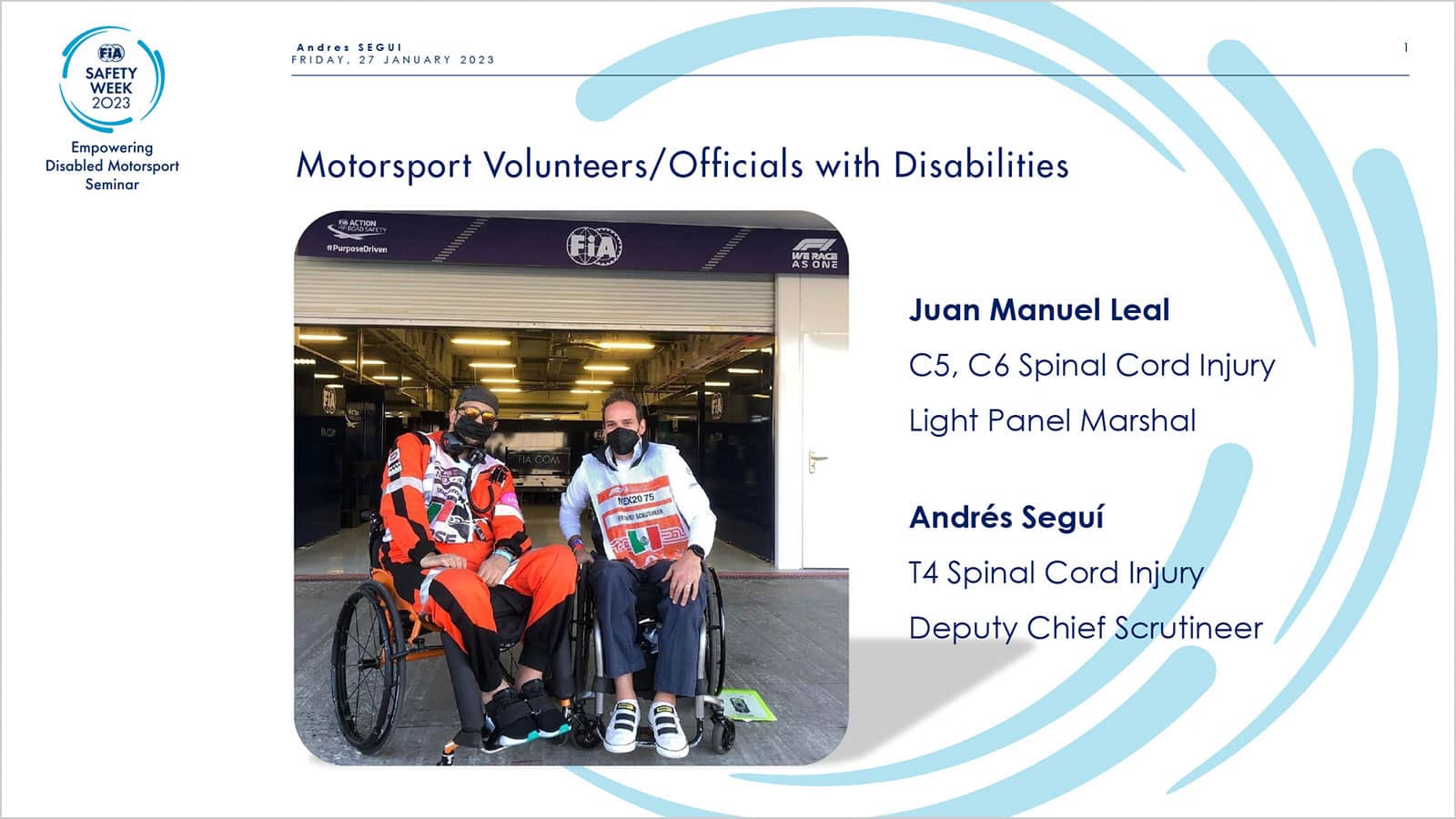 Significant progress has been made in widening access to motorsport to people with disabilities, a focus of the safety seminar. The 'Empowering Disabled Motorsport Seminar' included a live workshop presentation of Porsche 911 modifications for disabled drivers, panel discussions with professional drivers talking about their disabilities and challenges, as well as sessions on regulations, vehicle adaptions, karting, and disability and health. Panellists included: Nikhil Scachania, paraplegic Kenyan World Rally Championship driver; drift racer Bartosz Ostalowski who drives with his feet; and Vidal 'Vidalito' Lopez - the first ever disabled Nascar driver; Nicholas Hamilton British Touring Car Championship racer who has adapted his vehicle to meet his needs as a driver with cerebral palsy.
Supporting the growth of the E motorsport sector, the week also included sessions on Operational E-Safety Seminar. The session gave an overview of E-safety, including: regulatory overview; motorsport regulations compared to high voltage European requirements; red car exercises; Driver extrication exercises; organization for circuits and rallies; and operational implementation.
Saul Billingsley, FIA Foundation Executive Director, said: "Motor sport safety is a core focus of the FIA Foundation. We are proud to support the development of the safest, greener, and more inclusive motor sport through our research and mobility grants showcased at the FIA's Safety Week."