Communities Across the US Celebrate Bike & Roll to School Day, supported by FIA Foundation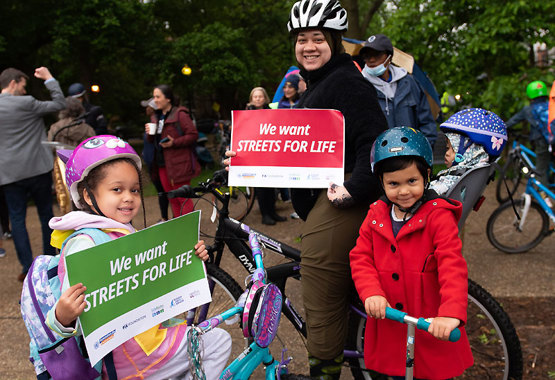 Children, families, school officials and community leaders across the United States took part in Bike & Roll to School Day, organized by the National Center for Safe Routes to School and supported by the FIA Foundation.
More than 1,250 events took place across 42 states and in Washington D.C., in a celebration highlighting the benefits and joys of active transportation and promoting safe and accessible journeys. Coordinated by the National Center for Safe Routes to School, Bike & Roll to School Day is part of the movement for year-round safe routes to school and encourages walking and rolling to school as healthy ways for kids and families to commute to school.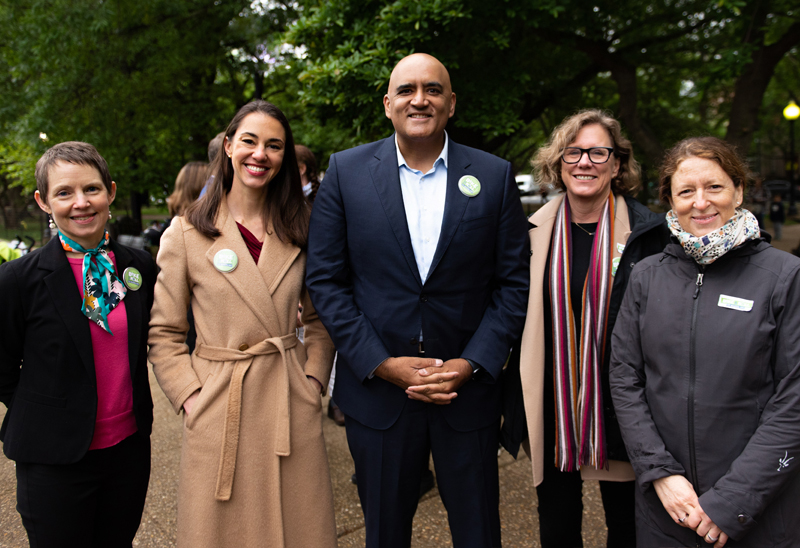 In Washington D.C.'s Capitol Hill event, students, parents, and school officials from nearly 20 schools were joined by FHWA Administrator Shailen Bhatt, FMCSA Administrator Robin Hutcheson, NHTSA Acting Administrator Ann Carlson, DC Ward 6 Councilmember Charles Allen, Director of the DC Department of Transportation Everett Lott, Ward 6 Public Schools Parent Organization President Suzanne Wells, DC Commission on the Arts & Humanities Public Art Department Manager Lauren Dugas Glover, and FIA Foundation North America Director Natalie Draisin.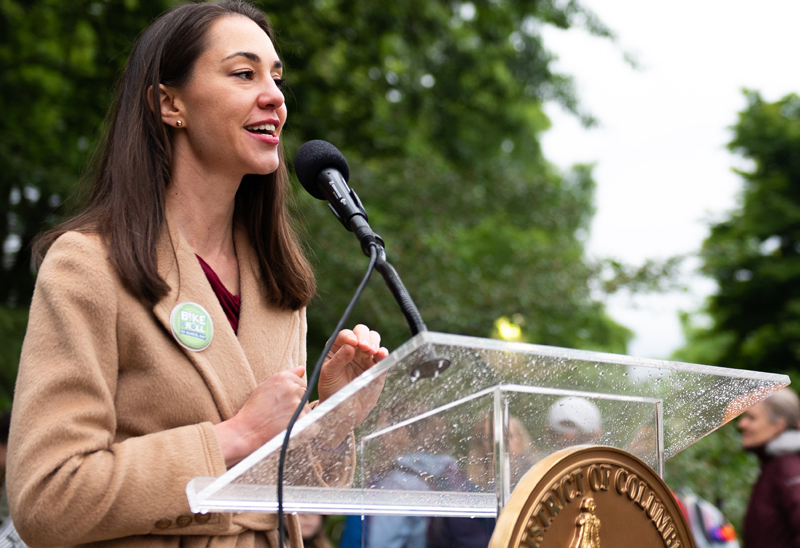 Natalie Draisin of the FIA Foundation said, "Every day should be Bike to School Day. When our kids cycle to school, they arrive ready to learn. Safe active transport means more physical activity, less noncommunicable disease, and less air pollution. It's a win for our climate and our people."
"We need more places to safely walk, bike and roll in the US, and National Bike & Roll to School Day is a one-day event that can be used to encourage long-term change," said Nancy Pullen-Seufert, Director of the National Center for Safe Routes to School. "It's exciting and heartwarming to see how community members join together to celebrate the benefits and fun of active mobility and the actions taken as a result of Bike & Roll to School Day.""Everyone should be able to walk, bike, or roll to school knowing that they and their families are safe; safer roads and safer speeds make that possible," said Federal Highway Administrator Shailen Bhatt. "Through President Biden's Investing in America agenda, FHWA is proud to create healthy, equitable, and more sustainable transportation options for families and students in towns and cities across the country."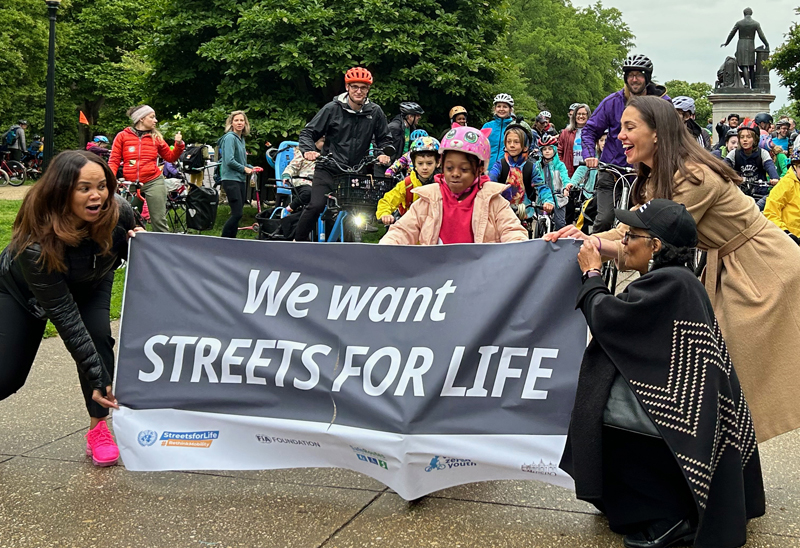 "We all want kids to spend more time outside in their neighborhoods, being active and playing with friends," said National Highway Traffic Safety Administration Chief Counsel, Ann Carlson. "This event is a great example of celebrating fun, healthy, community-building, mobility alternatives by safely biking or rolling to school. As we think about roadway safety, NHTSA is fully committed to the safety of everyone on the road."