Action on transport infrastructure needed to improve adolescent girls' access to sexual health services in Africa, new report shows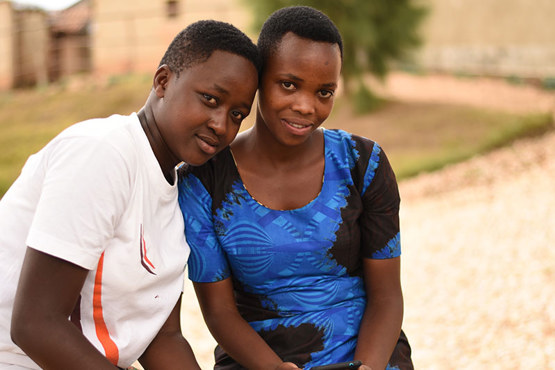 Adolescent girls' journeys to access sexual health services in four countries across Africa are often expensive, dangerous, and inaccessible, with key transport infrastructure needed to improve equitable access, says a new report from Girl Effect and the FIA Foundation.
The report, 'Mobility Matters: The role of transport services in supporting access to sexual reproductive health services for adolescent girls and young women' focuses on the availability, accessibility, safety and reliability of existing mobility modes. Women and girls, particularly in low and middle-income countries, are facing a 'shadow pandemic' with higher rates of sexual violence, child marriage and teenage pregnancy as well as differential access to services and gender-specific restrictions to reproductive rights. Being able to access Sexual and Reproductive Health (SRH) services safely is more important than ever but there has been relatively little research to examine the journeys made by adolescents and young women to access these services. The FIA Foundation and Girl Effect identified this research gap and worked together to develop a picture of girls' mobility experiences in the report.
The data was collected through Girl Effect's Technology Enabled Girl Ambassadors (TEGAs), a network of 18 to 24-year-old women trained in qualitative research methods, to develop a picture of girls' mobility experiences in a range of locations across Nigeria, Malawi, Tanzania, and Rwanda. The findings identify four core issues:
Affordability – high and inconsistent pricing, especially for intermediate and last mile journeys which make journeys difficult to plan.
Threat of sexual harassment and physical violence - there is significant fear of using public and intermediate modes of transport exposing them to harassment from other passengers, drivers, and members of the public.
Infrastructure – transport infrastructure around mobility is poor with concerns about road safety from poor road design and maintenance, inadequate regulatory systems and dangerous driving.
Accessibility - these challenges are even more complex for girls with disabilities and young mothers.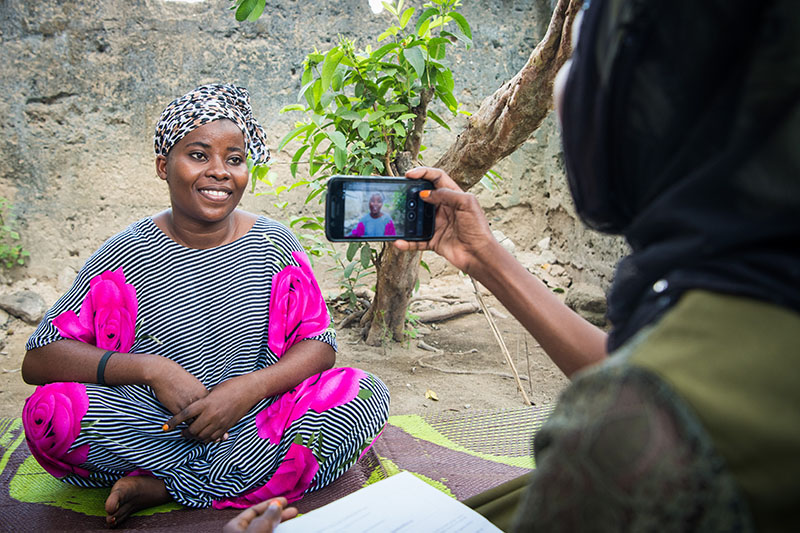 Whilst mobility is not the only challenge when accessing SRH services, the evidence of this study shows that it is an important one. The report, and the girls responding to the research, recommend a range of actions to deliver affordable, inclusive, and sustainable transport systems, led by and focused on women to deliver meaningful change, including: consistent and affordable costing practices; female and community-led transport; adjusted pricing for young mothers and girls with disabilities; greater regulatory systems; greater investment in walking and cycling infrastructure.
Sheila Watson, Deputy Director of the FIA Foundation, said: "The shadow pandemic has restricted the access of young women to the health services that allow them safe, healthy and free lives. The role that mobility plays in restricting that access has been under-researched and the FIA Foundation is pleased this report with Girl Effect is meeting the data gaps. The findings of this report show that young women know what they need and how to achieve it – governments would do well to recognise these simple changes that would deliver better mobility and health for all."
Gertrude Sai, lead report author, added: "The barriers highlighted in this report by adolescent girls and young women speak to a wider issue; until concerns in transport and road infrastructure are addressed girls will continue to face barriers to their journeys to SRH services. The report also has a clear call to action in allowing more opportunities for young people to have an active role in transport planning to improve their well-being and that of their communities."
The report was launched at the 2023 ECOSOC Youth Forum side event 'Making the SDGs work for adolescents and young people – What does it take?' hosted by the Partnership for Maternal, Newborn and Child Health (PMNCH), with UN Major Group for Children and Youth, YieldHub, Plan International, Adolescent Girls Investment Plan and FEMNET. A concerted global effort is being made this year to raise the profile of a wide range of adolescent - related issues and concerns through the '1.8 billion young people for change' campaign.